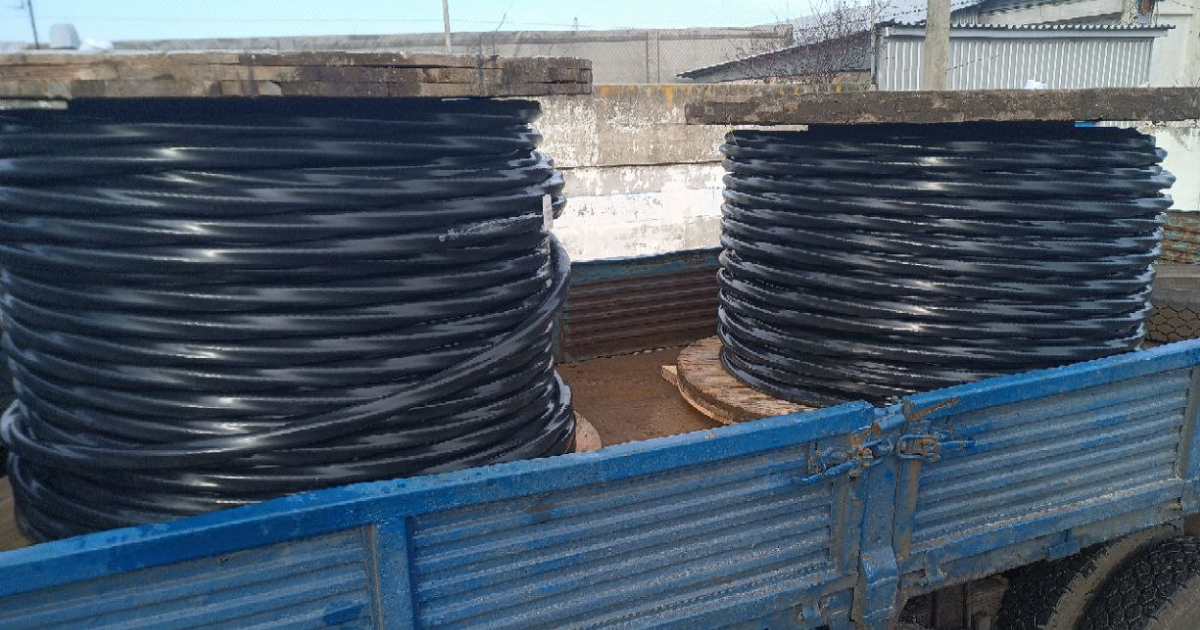 DMZ
The equipment is necessary for the full start-up of heating in the shelter on the basis of the former medical and sanitary part of the plant
The Dnipro Metallurgical Plant (DMZ) together with the public organization Source of Support equipped the center for the permanent stay of displaced persons, which was created in the building of the former medical and sanitary part of the enterprise, with cables and generators. This is stated in the DMZ's press release.
The cable worth about UAH 800,000 was purchased by UN international organizations. It is necessary for a full start of heating in the building.
"So far, the entire center is supplied with electricity by the DTEK substation, the capacity of which is not enough for a full-fledged start-up of the electric heating system. Buying a cable will solve this problem," the message says.
The other day, it was delivered from the cable plant by DMZ transport. Workers at the electrical shop will lay the cable and connect it to another power source. This will relieve the substation and give an opportunity to increase the temperature of the coolant.
At the same time, the charitable organization Good Factory Ukraine presented the Source of Support with three gasoline generators with a capacity of 7 kW each.
"One generator will supply electricity to the premises on the first floor, where residents of the center will be able to comfortably wait for the lights to turn on. The second will ensure the operation of the pump of the heating system, so that it does not freeze, and supply electricity to the leisure center of the displaced people".
One generator was transferred to the shelter on the Schmidt street, which is also cared for by the volunteers of Support Sources.
Currently, more than a hundred people, including 30 children, live in the four-story building on the basis of the former medical and sanitary department of the DMZ.
As GMK Center reported earlier, at the end of May 2022, DMZ together with the volunteer group Source of Support set up a hospital on the basis of a former industrial hospital shelter for refugees from Donetsk region. At that time, about 50 people lived in the mini-hotel, while each family got a separate room.
---
---