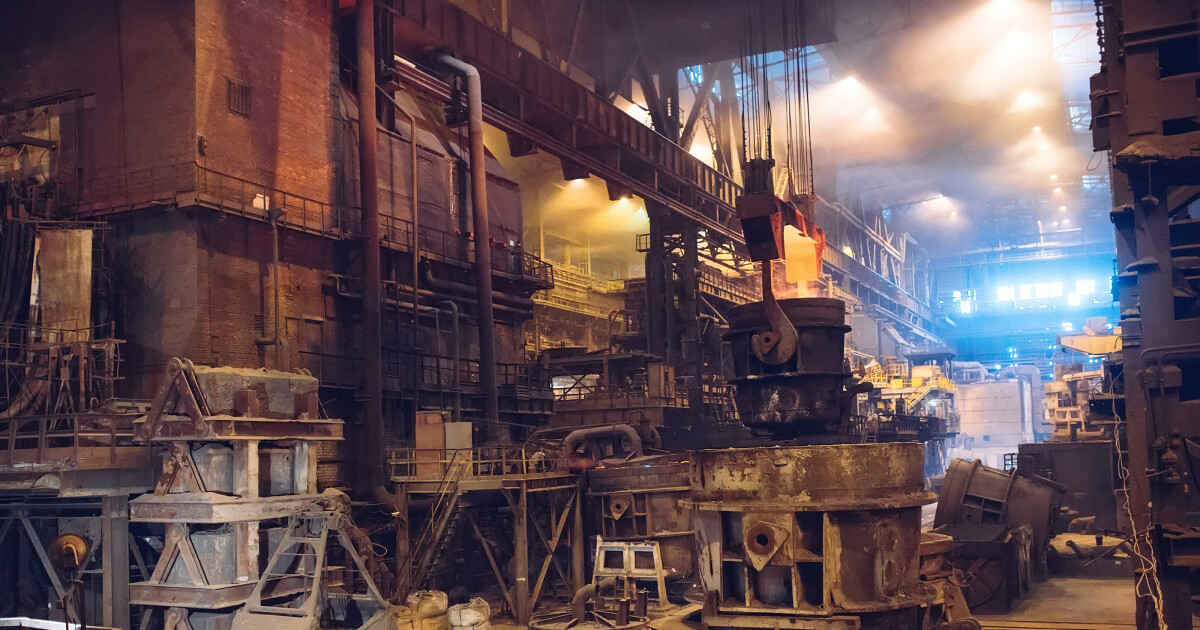 The rolling shop №1 is planned to be preserved until the spring of 2023
From the end of November 2022, Dnipro Metallurgical Plant (DMZ) will launch a production campaign in rolling shop №2. It is planned to produce 11,000 tons of products by mid-December 2022. This is stated in the DCH Steel corporate newspaper, published on Telegram channel of the Sukha Balka mine.
At the same time, after the completion of all works in the rolling shop №1 (PC-1), its equipment is planned to be conserved until the spring of 2023.
"Unfortunately, while Russian aggression continues, we do not have access to raw materials and coal in sufficient volume to start the entire production chain. But there is an agreement with partners that we will periodically produce rolled products for them, thus we try to survive in such difficult times," noted Yury Mykhailiv, DMZ production director.
Dnipro Metallurgical Plant during the second production campaign of 2022 in the rolling shop №1 set up the production of three types of crane rails, mine racks and two types of mine rails. In total, for 10 months of 2022, DMZ conducted 7 campaigns for the rolling billet. During the second campaign, PC-1 produced 6,000 tons of rolled steel.
As GMK Center reported earlier, in 2021, DMZ increased production of rolled steel by 56.9% compared to the previous year – up to 221.2 thousand tons. Steel production increased by 54.7% year-on-year – to 272.9 thousand tons, and the production of pig iron – by 69%, to 247.8 thousand tons.
Dnipro Metallurgical Plant is a full-cycle metallurgical enterprise that is part of the DCH group. It produces semi-finished products and shaped rolled steel products: channel, angle bars, rails.
Its main products are square billets (exported to Turkiye and Egypt), channels (wide export geography: countries of Europe, Asia, Africa) and pig iron (exported mainly to Turkiye).
---
---