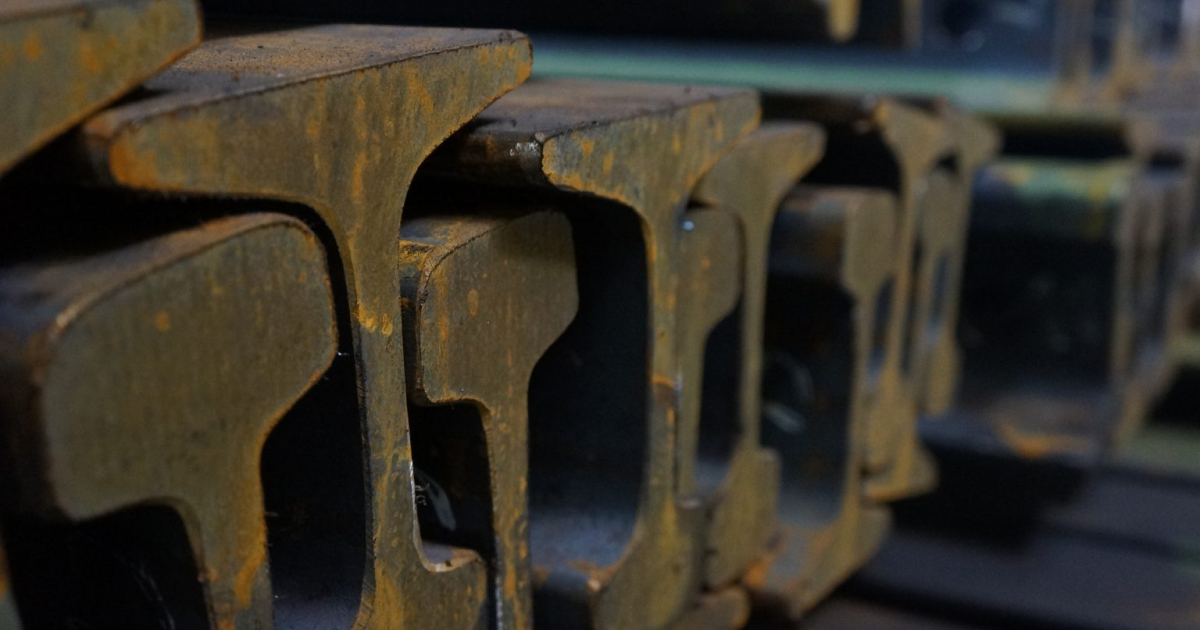 The billet for the production of a new type of product was produced by the Kametstal Iron and Steel Works
The Dnipro Metallurgical Plant (DMZ) has set up the production of a new type of product in the rolling shop №1 (PC-1) – three types of crane rails – KR-80, KR-100 and KR-120. This is stated in the DCH Steel corporate newspaper, published on Telegram channel of the Sukha Balka mine.
"The shop started fulfilling the order on October 9, 2022. The factory has never worked with such rails from billets before, besides, they require a new billet – not 335×400 mm, but 335×500 mm," the report says.
The billet for the production of new products was made by partners of DMZ – Kametstal Iron and Steel Works.
Difficulties arose during the development of new types of rails, because the new billet had special requirements for a grade of steel with a high carbon content. For this purpose, DMZ representatives visited the Kametstal production facility and accepted the product for further processing.
"For now, the rolling has already been completed, but the processing station will continue to operate for some time. Holes will be drilled in the mine rails," the company adds.
Previously, rolling shop №1 of DMZ set up the production of SVP-33, R-43 and R-34 mine rails.
During the production, PC-1 faced difficulties due to shortage of electricity and coke gas, but thanks to the implementation of stabilization measures, all orders were completed within the time limits planned in advance.
As GMK Center reported earlier, in 2021, DMZ increased production of rolled steel by 56.9% compared to the previous year – up to 221.2 thousand tons. Steel production increased by 54.7% year-on-year – up to 272.9 thousand tons, and the production of pig iron – by 69%, up to 247.8 thousand tons.
Dnipro Metallurgical Plant is a full-cycle metallurgical enterprise that is part of the DCH group. It produces semi-finished products and shaped rolled steel products: channel, angle bars, rails.
Its main products are square billets (exported to Turkiye and Egypt), channels (wide export geography: countries of Europe, Asia, Africa) and pig iron (exported mainly to Turkiye).
---
---