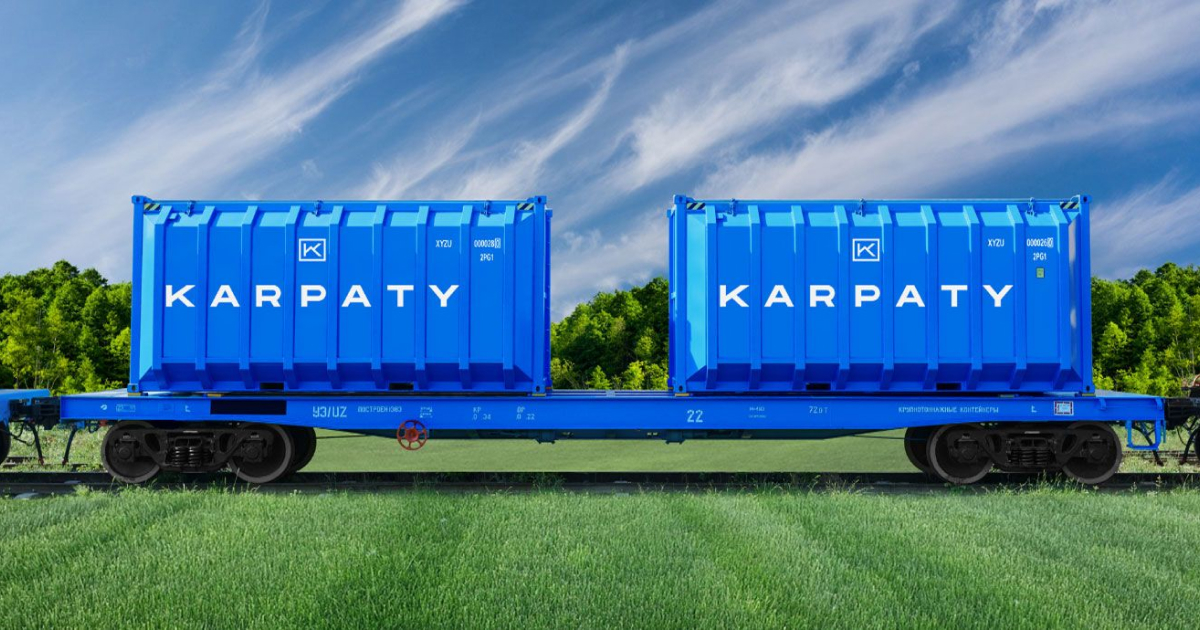 The company also built 250 containers in 4 months
In July-October 2022, the Research and Mechanical Plant DMZ Karpaty produced more than 100 fitting platforms for the transportation of grain to European ports. This was stated by the director of DMZ Karpaty Rostyslav Gapatyn, reports Rail.Insider.
Also, during this period, the company built more than 250 containers of the KZ series. Rolling stock together with containers are actively used on the territory of the EU and Ukraine today.
"It was the combination of production platforms of the Karpaty plant and KSG containers during the blockade of Odessa ports by Russian troops that made it possible to successfully transport Ukrainian grain by rail to European ports," said the director of the company.
The fitting platform produced by the plant, due to its dimensions, can move not only on the tracks of Ukraine with a width of 1520 mm, but also on the roads of Europe when the trolleys are changed, and carry factory-produced containers. To date, DMZ Karpaty has set up the production of 9 models of the 20-foot format.
"Today's military realities and market needs forced to actively develop this direction of railway transportation. Currently, the plant produces containers, in particular for Syngenta and Kernel companies. Active, fairly thorough and in-depth negotiations are underway regarding the construction of containers for the terminal Mostysk Dry Port of the TIS company," added Rostyslav Gapatyn.
In addition, the enterprise began to study freight railcars for the European gauge with a width of 1435 mm.
"European standards provide for a somewhat different load on the axle, the design characteristics of the braking system, the coupling mechanisms, and we will have to take this into account in the construction of railcars. We are preparing for that. We have started to study thoroughly, we are familiar with the regulatory requirements. But I don't think that there will be significant obstacles in the way of technical quality," summarized the gead of DMZ Karpaty.
As GMK Center reported earlier, in January-March 2022, DMZ Karpaty produced 204 freight railcars. Previously, the production capacity of the enterprise per quarter could reach 450 units of rolling stock.
In 2021, the enterprise built 300 units of new rolling stock. In general, during the year, Ukrainian railcar builders increased the production of railcars by 31.2% – up to 1,948 units.
At the end of 2021, Nibulon bought from DMZ Karpaty 54 new hopper railcars model 19-6869. Before that, Lviv railcar builders delivered 108 hopper railcars to the company.
---
---