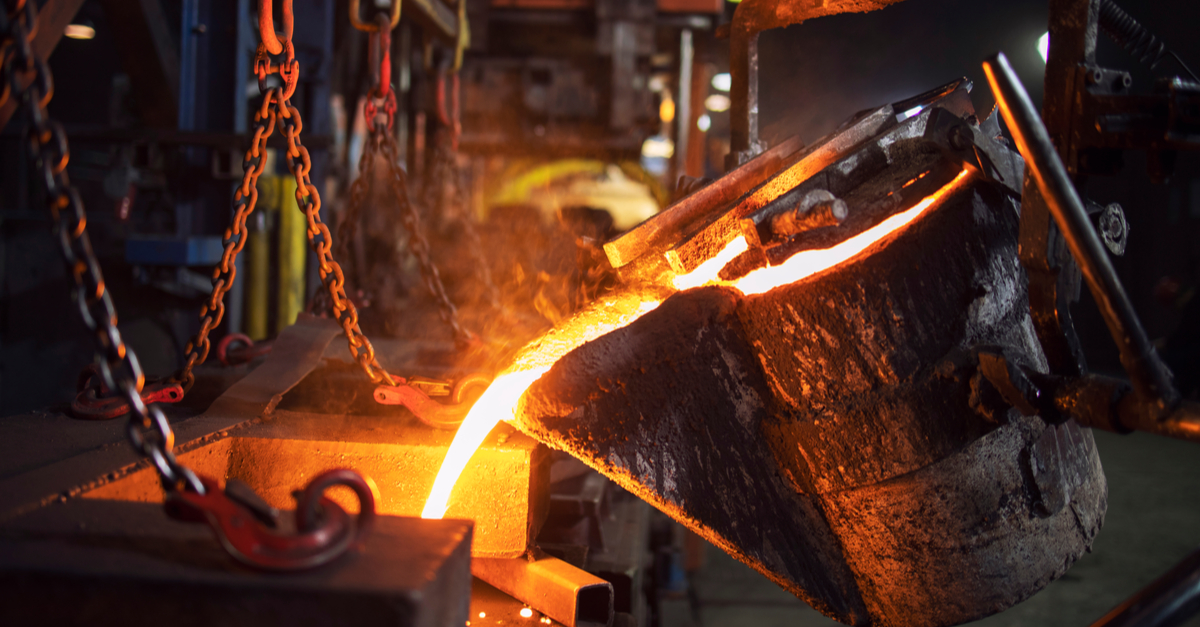 Steel production
The country's enterprises also reduced their consumption of imported iron ore
The utilization rate of blast furnace capacity at 247 Chinese steel mills for the period October 13-19 was 90.62%. This is evidenced by Mysteel survey data, reports SteelMint. The country's enterprises have also reduced their consumption of imported iron ore.
This indicator has declined for the third week in a row. The average daily output of pig iron during this period decreased by 1.4% compared to the previous week – to 2.42 million tons.
Mysteel estimates that 10 blast furnaces in the country were shut down for maintenance during the last survey period. Their total capacity was greater than that of the 11 units that were restarted over the past week.
The decrease in smelting occurred mainly due to a reduction in production by steel mills in the north and northeast of the country due to losses from steel sales suffered by local factories. Last week, less than 20% of the 247 steel mills were profitable, but profitability reached its lowest level since early January 2023.
During October 13-19, enterprises reduced their average daily consumption of imported iron ore by 1.8% compared to a week earlier – to 2.96 million tons per day. In addition, some factories in Hebei province kept sintering at low levels due to local government demands to limit production to reduce air pollution. This factor also affected the consumption of raw materials.
Reserves of imported iron ore at 247 plants as of October 19 amounted to 90.8 million tons (+2.7% compared to the previous week).
As GMK Center reported earlier, Chinese steelmakers were forced to react to falling prices and demand by announcing maintenance and limiting shipments. In particular, a joint notice of restrictions on sales prices and volumes. starting October 10, Baowu Echeng Steel, Wuhan Steel and Jinshenglan Steel published. And the Jinshenglan company reported a reduction in the production of billets by 5 thousand tons during October 8-31 due to the overhaul of the converter, in addition, the work of the steel rolling shop was suspended for 4 days.
---
---