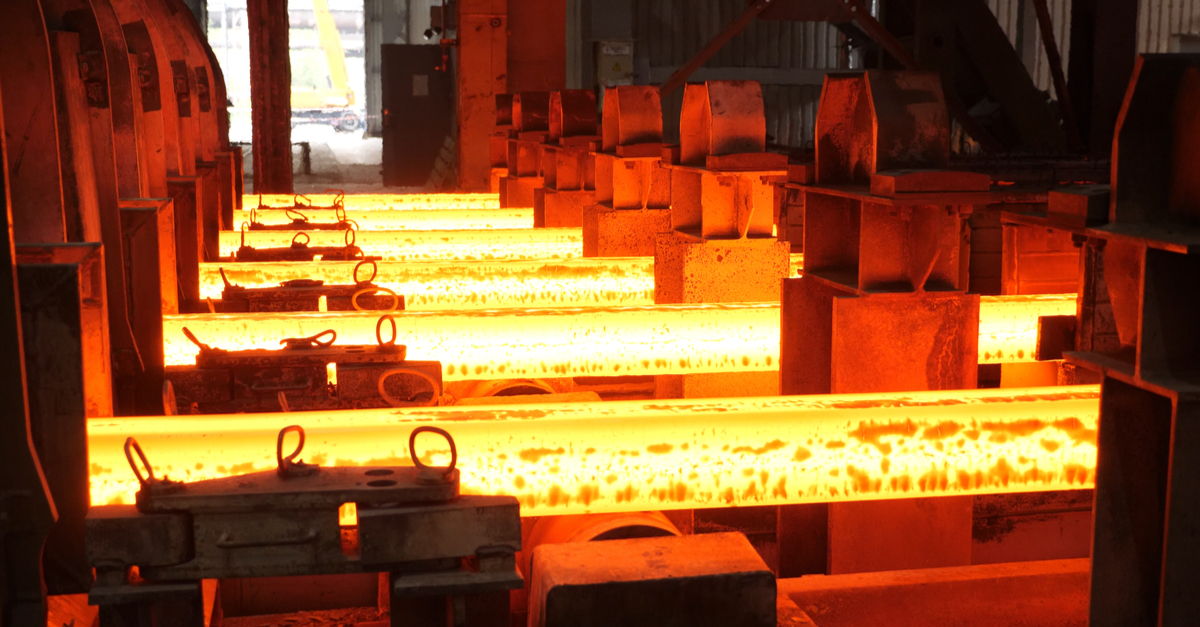 Due to this, the sector intends to increase control over the prices of raw materials and strengthen the decarbonization of industry
China plans to increase the consolidation of the steel industry. Since the beginning of 2022, the industry has concluded four agreements, which provide that the five largest Chinese steel companies will control 34% of the production capacity in the country. Eurometal reports about it.
Consolidation of the industry is likely to allow the steel sector to have a greater influence on the formation of prices of raw materials and finished steel. In addition, companies will be able to better control the rising costs of environmental protection arising from China's ambitions for decarbonization.
China's largest steelmaker Baowu Group in early November received approval from the State Assets Supervision and Administration Commission to acquire a 51% stake in Xinyu Iron & Steel Group in Jiangxi Province.
The move will increase Baowu's crude steel production capacity to more than 130 million tonnes per year. Baowu Steel has ambitions to produce 200 million tons of steel per year by 2025.
Baowu is also working to acquire Shandong Iron & Steel, which produces more than 28 million tons of steel per year.
Jingye Group in northern Hebei Province signed an agreement at the end of October 2022 to acquire Yuebei Iron & Steel. Thus, the company will increase capacity by 2 million tons per year – to 15 million tons per year.
The acquisition of Yuebei Iron & Steel will raise Jingye from 15th to 13th in the ranking of steel producers in China and expand the company's presence in the South China steel market.
Also in October 2022, China's third-largest steelmaker Shagang Group reached an agreement with Fosun Group to buy a controlling stake in Nanjing Iron & Steel. The contract will increase Shagang's capacity to more than 55 million tons, which corresponds to the production figures of China's largest steel company Anshan Iron & Steel.
At the same time, Ansteel is likely to remain the largest producer, as it has been working on the acquisition of Lingyuan Iron & Steel Group since June of this year. In this way, the company will increase its capacity to more than 61 million tons of steel per year.
After the contracts are completed, China's top five steelmakers will account for 34% of the country's steel output, while the top 15 producers will account for 54%, up from 29% and 49% respectively in 2021.
As GMK Center reported earlier, China announced plans for further reducing steel production in 2022 after a decrease in poduction by almost 30 million tons in 2021. The control of steel production is part of China's efforts to achieve the goal of reducing the country's carbon emissions.
China is the largest producer of steel in the world. In 2021, Chinese steelmakers reduced steel production by 3% compared to 2020 – to 1.03 billion tons.
---
---