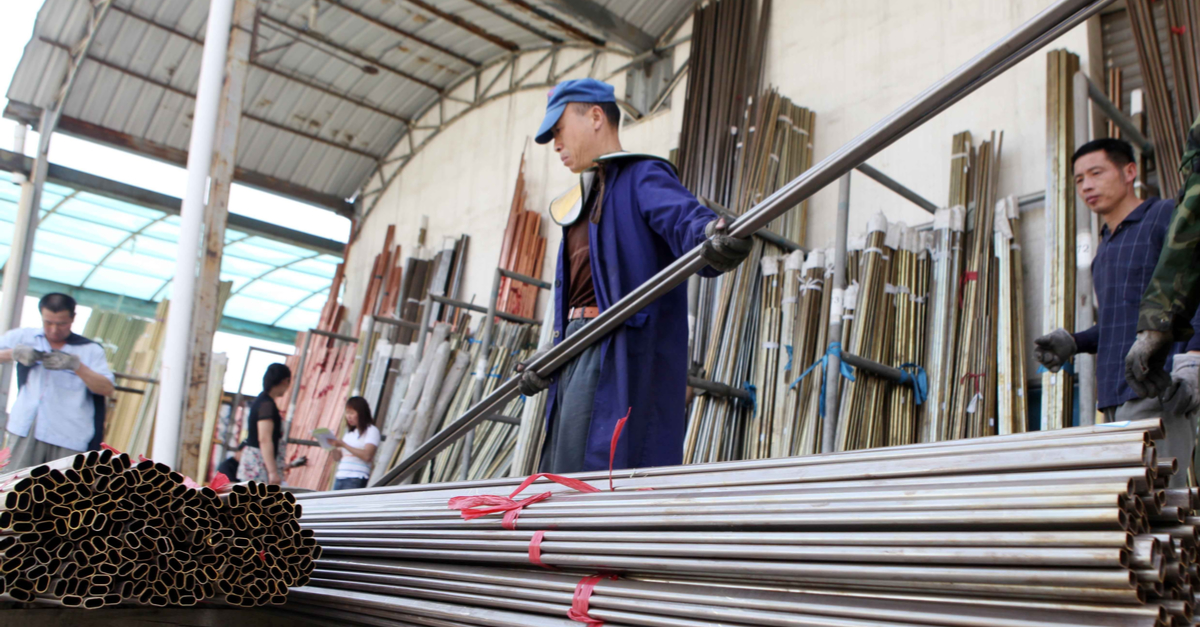 China
Complicated international factors and weak domestic demand keep Chinese steel exports high
China, in January-April 2023, increased steel exports by 55% compared to the same period in 2022 – up to 28 million tons. SteelMint reports about it.
In April, shipments of Chinese steel abroad remained at the level of March 2023 – 7.55 million tons.
"Steel exports from China are supported by complex international factors as well as insufficient domestic demand. Chinese products are in demand in international markets due to their low cost compared to competitors.
China mainly focuses exports to regions where trade barriers are inactive, in particular Southeast Asia, the Middle East, South Asia, Central America, etc. The main importer of Chinese steel is Vietnam, primarily due to the fact that the products are cheap, and the delivery time is several times shorter than that of other exporting countries.
However, domestic demand is still very low. The construction industry, the largest consumer of steel, has shown signs of recovery, but investment and construction are still declining compared to the previous year. This forces producers to send significant sizes of products abroad.
Exports to the Middle East and Africa in January-April 2023 increased by 82% y/y – up to 7.82 million tons. Southeast Asia consumed 7.8 million tons of steel from China during this period (+41.6 % y/y), East Asia – 3.59 mln t (+48% y/y), South Asia – 1.17 mln t (+14% y/y).
Now the order books of Chinese steelmakers are full until June. From early summer, export volumes are expected to start to decline as China cuts output due to government pressure to cut steel output from 2022 and slower overseas demand as countries battle inflation and shrinking purchasing power .
As GMK Center reported earlier, China in January-April 2023 increased steel production by 4.1% compared to the same period in 2022 – up to 354.39 million tons. In April, Chinese steelmakers produced 92.64 million tons of steel, which is 1.5% more than in April last year.
China's steel production is expected to face more pressure in the second half of the year as the government announced plans to reduce steel production from 2022.
---
---