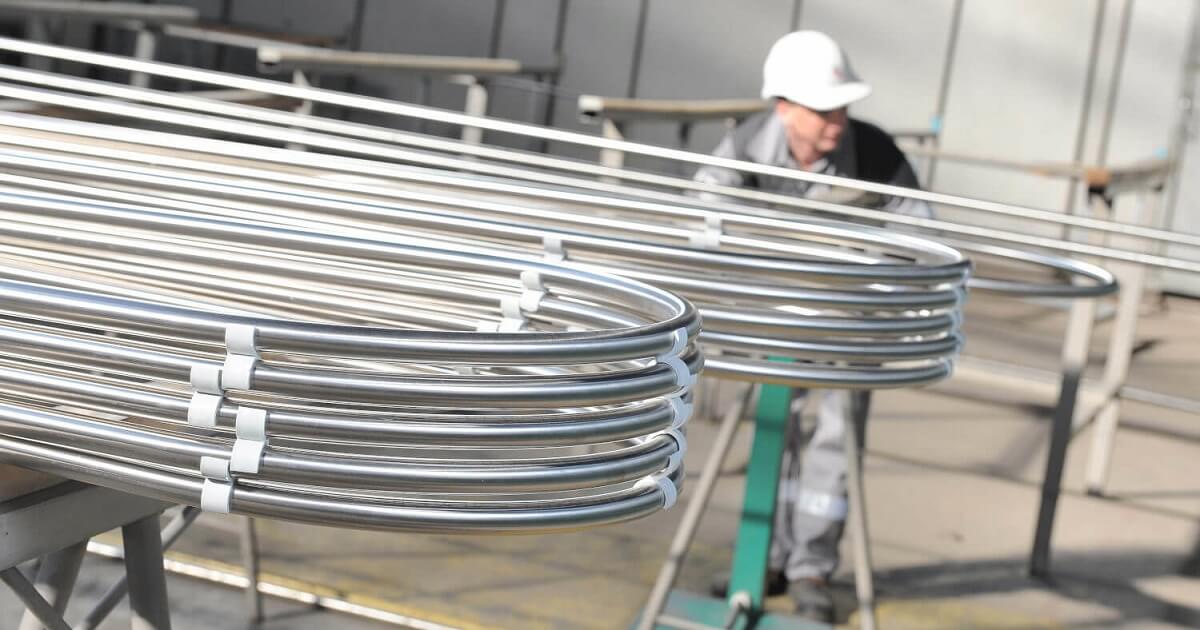 (с) centravis.com
The company held 15% share of stainless seamless pipes in EU
Centravis, TOP-10 world`s largest suppliers of stainless seamless pipes, has extended its production shutdown until March 9th. The company announced this in a letter to customers posted on its official website. According to, the company, it holds a 15% share in the EU market and 3.6% in the global market.
Centravis is one of the European largest manufacturers of seamless stainless steel pipes for mechanical engineering, oil and gas and aircraft industries. The company produces more than 1,000 pipe sizes from corrosion-resistant and heat-resistant steel grades. Centravis sells more than 83% of pipes in EU. Alstom, BASF, Bayer, ChevronPhilips are among company clients.
More than 1600 people worked at the enterprise. It located in Nikopol, Dnipropetrovsk oblast.
"The management of Centravis decided to make a production pause until March 9th. At the same time, all our sales offices in Houston (USA), Essen (Germany), Milan (Italy), Krakow (Poland) and Dubai (UAE) will remain open full time," company says.
"Unfortunately, all companies in the steel sector suspended their operations. This could cause humanitarian problems, as the steel industry provided up to 600,000 jobs through supply chains. This is every thirteenth workplace in Ukraine." – said Stanislav Zinchenko, CEO of GMK Center.
The situation in Mariupol is of particular concern, he added. There, the city, the civilian population and two large metallurgical plants are under constant artillery shelling and aerial bombardment. And it may lead to ecological catastrophe. For example, in case the projectile hits the coke plant, coke oven gas will go to the city of Mariupol and nearby settlements. This is not to mention the contamination of soils and waters of the Sea of Azov with resins and remnants of coke products, which in the event of explosions will be spread for many kilometers around.
Recall that the company announced the production stoppage on February 24, promising to clarify the information on February 28.
In 2021 Centravis produced 19.45 thousand tons of pipes. Before Russian invasion company planned to increase production to 21 thousand tons of pipes.
---
---