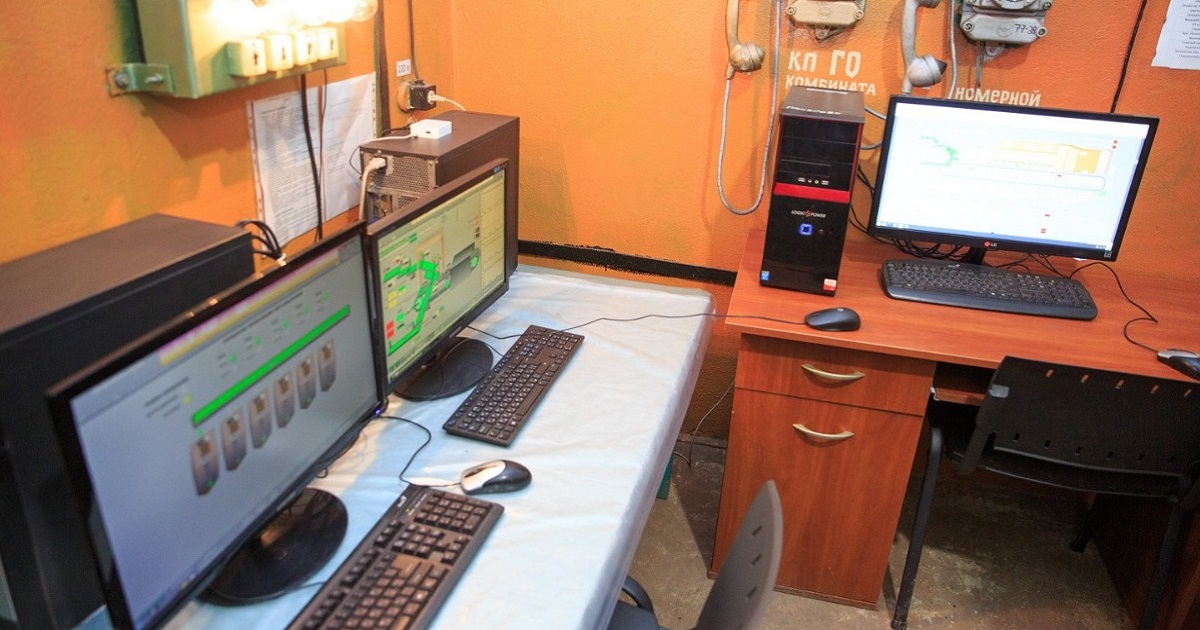 It will help not to stop production during air raids
Specialists of Ukraine's Central Mining and Processing Plant installed a control panel for Eirich mixers and an OK-324 roasting machine in a bomb shelter.
It will help not to stop production during air raids controlling the equipment of the pellet plant remotely MetinvestMedia reported.
In the units that needed constant supervision, remote control was established. Radar sensors were installed in the bunkers that receive concentrate from the processing plant. On the operator's screen, the indicators installed to adjust the filling of the bunkers, the speed and direction of the conveyor.
"In order to organize the work of the factory in wartime, we took into account all possible risks that could affect production processes and the quality of finished products. Technologists, power engineers, mechanics and specialists from the bureau of automated control systems provided proposals that ensured the uninterrupted operation of the equipment without the supervision of workers for three hours," said Andriy Zhilkinsky, CEO of the pellet plant.
Central Mining and Processing Plant is one of the five largest producers of iron ore in Ukraine. It produces 67.5% and 68.2% Fe concentrate and 65% Fe pellets.
At the end of 2021, the Central Mining reduced the production of iron ore concentrate by 2.1% compared to 2020, to 4.8 million tons. The output of commercial pellets decreased by 0.5% compared to 2020, to 2.26 million tons.
---
---