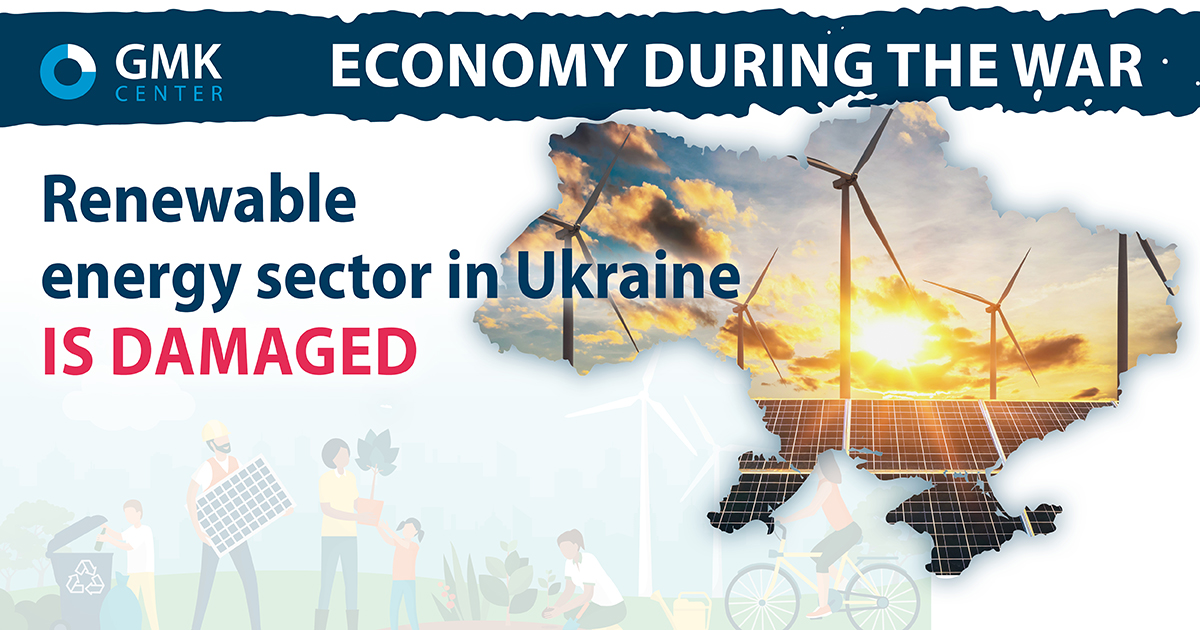 Renewable energy sector in Ukraine is damaged
The war threatened the operation of power plants. Many Ukrainian solar and wind stations are located in the southern regions, which were most heavily attacked by Russian troops. Wind turbines, solar panels, power lines, electrical equipment of power plants are systematically destroyed. Russian soldiers steal power plant equipment.
According to estimations of Ukrainian wind energy association, only 27% of the total installed wind capacity in Ukraine is generating electricity, others are out of operation due to damaged transformer substations and overhead power lines.
According to estimations of European-Ukrainian Energy Agency, in general 47% of the renewable energy capacities is located in the regions of active hostilities.
Before the war, renewable energy was actively developing sector in Ukraine. Renewable energy generation increased by more than 6 times from 2017 to 2021. In 2021 renewable plants generated 8.1% of total electricity in Ukraine. Now by destroying renewable power plants, the war threatens the green energy transition and energy security of Ukraine.
Read more in the analyst study GMK Center.
---
---