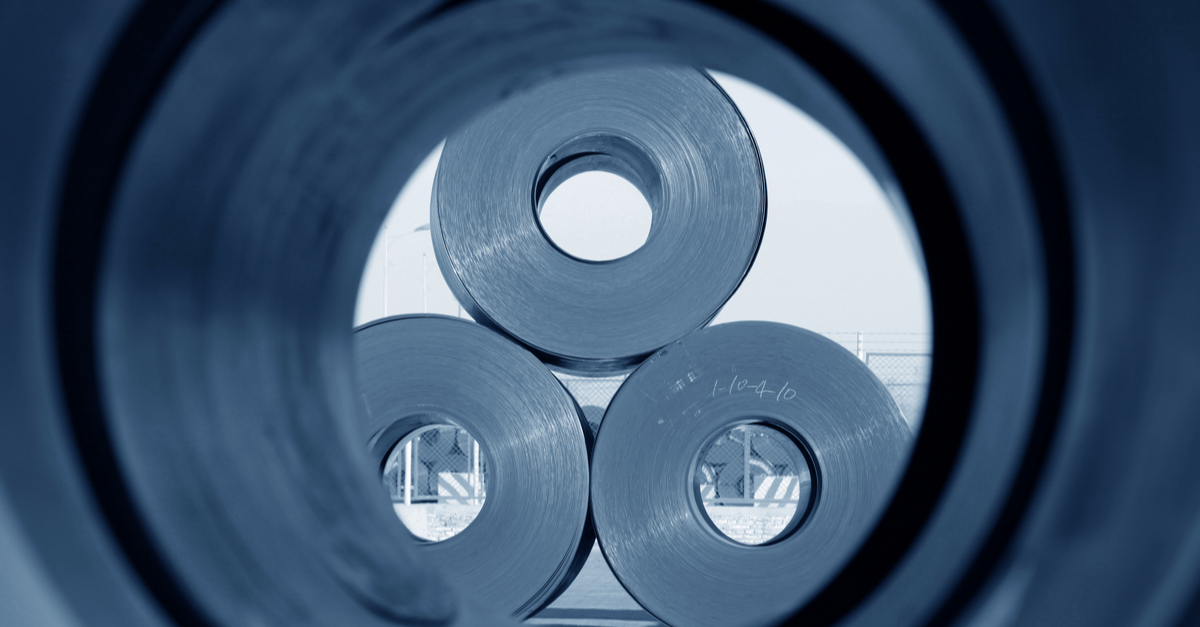 (c) shutterstock
Euro and dollar exchange rates are nearly equal, which could help European flat steel prices reach bottom and stabilize
Euro/dollar exchange rate parity could help European flat steel prices reach bottom and then stabilize, ArgusMedia wrote citing own market players' opinions analysis.
On the one hand, imported hot-rolled coils, HRC, are getting even less attractive to buyers, since in some cases products from imported suppliers are more expensive than from mills in Italy.
Thus, import purchases have been significantly reduced as logistics costs make such goods more expensive than those of local plants are. In addition, the price of imported products is equal to or even higher than domestic prices.
Market players are already talking about the prices increase for local plants products, although most participants believe that this will not happen and the plants will have to accept lower prices.
The situation when import prices exceed domestic prices is rare and short-lived. The last such case was in February-March of this year, immediately after Russia's invasion of Ukraine. Importers quickly reacted to the possible shortage of rolls in the world market and raised prices sharply. Then in Italy, prices rose by more than €450/t and peaked by the end of March.
The currency exchange rate parity means that now raw materials for European producers are more expensive, since they conclude most of their contracts in dollars. This is one more factor that will stimulate steel mills resist a further reduction in steel supply or its increase.
The exchange rate could also make European hot-rolled steel more competitive in the export market. Often, during the summer seasonal downturn, producers tend to sell steel to the export market, and at a one-for-one rate, this can be even easier.
Italian prices are now below the regional domestic prices in the MENA region, especially Turkey.
Despite the positive aspects of parity, this trend may be short-term, and if not, it may indicate a recession.
Earlier GMK Center reported that steel prices in Europe are declining amid a slowdown in the economy and weakening demand for products, which stocks were replenished after Russia's invasion of Ukraine. Hot rolled coil has fallen in price by almost a third since reaching record levels in March.
Analysts expect hot-rolled coil prices to fall another €100-150/t over the next two months amid seasonally weak summer demand. At the same time, prices will remain at a level that is much higher than in the previous 10 years, when the cost of rolled products often exceeded €600/t.
In mid-June, the daily index of hot-rolled steel from Argus fell by 41.9% compared to the maximum indicator reached three months earlier (€1350/t), to €784.5/t.
---
---