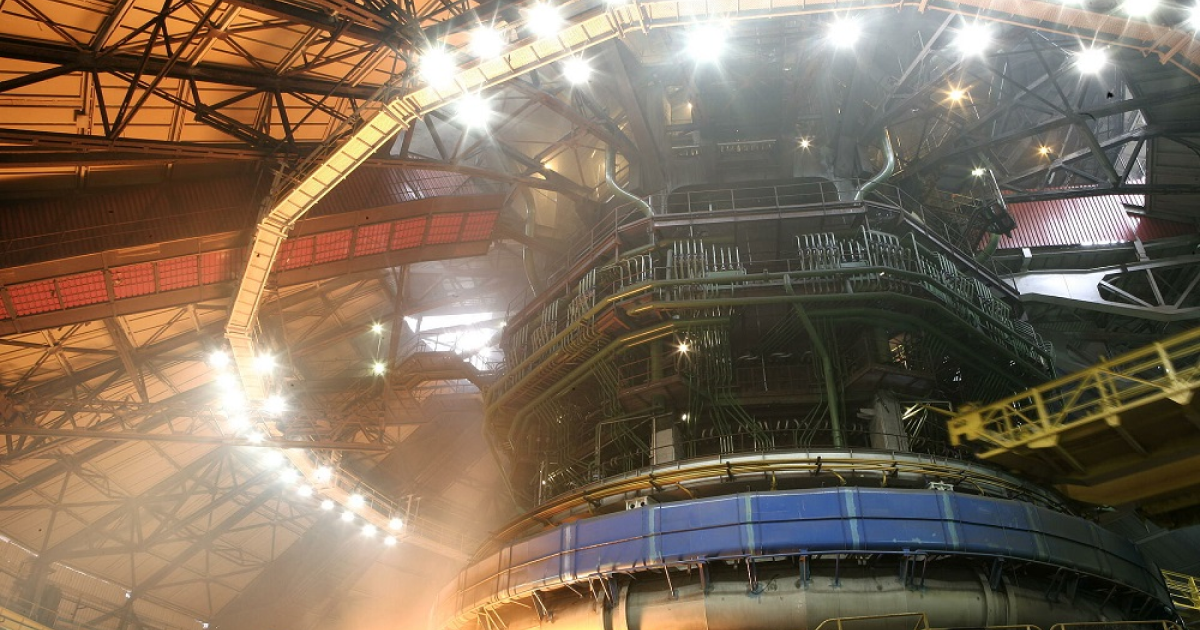 AMP blast furnance
$167 million will be allocated to capital modernization
ArcelorMittal Poland (AMP) announced that at the end of March it will shut down blast furnace №2 at the plant in Dąbrowa Górnicza for maintenance. It is stated on the company's website.
More than 720 million zlotys ($167 million) will be allocated to the capital modernization of the unit, which will last three months.
"This will be the largest blast furnace modernization ever carried out in Poland. For ArcelorMittal Poland, this is also the largest investment project after the construction of the hot rolling mill in Krakow," said Frederick Van De Velde, CEO of AMP.
In addition to the work normally carried out during a major overhaul, the company also takes care of environmental aspects.
As Van De Velde explained, thanks to the implementation of scientific research projects, pilot installations will be created at the blast furnace – a closed cooling system with an innovative design of coolers and a modern blast furnace gas purification installation. This will make it possible to increase the efficiency of using cooling water, reduce the amount of waste, and further use blast furnace gas as fuel. In addition, it is planned to build a new dust removal system in the foundry.
Another measure is the replacement of sets of blast furnace nozzles. The new ones, thanks to two nozzles, will be able to burn coke gas or natural gas and coal dust. This will allow the company to reduce CO2 emissions.
The company also named increasing the reliability of the installation as an important goal of modernization. The automation system is planned to be modernized with the installation of the latest generation controllers and a new furnace loading system.
As GMK Center reported earlier, in January 2023 AMP launched blast furnace №3 at the plant in Dąbrowa Górnicza. It has been idle since September 2022, the reasons were a slowdown in economic activity in Europe, a decrease in demand in the EU market, an increase in imports from outside the EU, as well as rising energy prices.
---
---