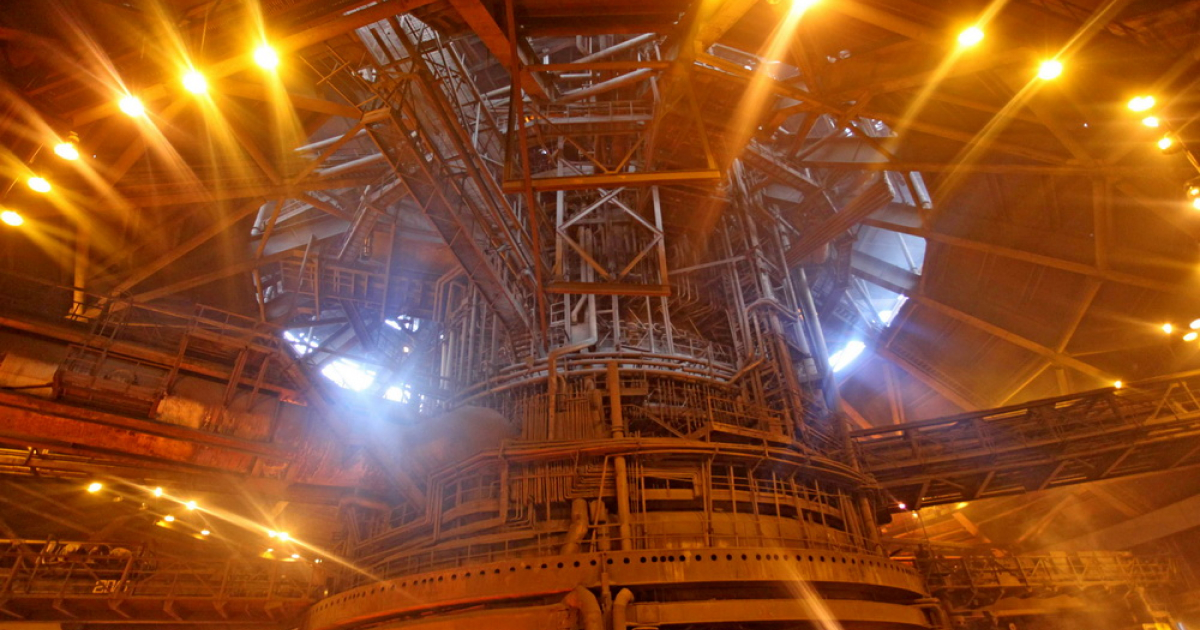 The launch of blast furnace could take place in near future in case of normalization of raw materials supply, energy costs, and martial law
PJSC ArcelorMittal Kryvyi Rih plans to launch blast furnace No. 6 in April after the forced shutdown in March. It was reported by the plant's press service to the GMK Center.
"If the military actions do not escate, and do not threaten the supply of raw materials, and energy sources, the company is considering the possibility to launch blast furnace No. 6 in April" says the message.
The company will create an independent energy island in the infrastructure, and distribution network of the enterprise for the steady operation of the blast furnace. Such a solution will prevent the shutdown of the furnace, and the irreversible destruction of the equipment in case of power, gas, and water supply cutoff.
"The metals & mining industry is the foundation of the Ukrainian economy. The Armed Forces of the Ukraine protect us from military attacks, and our task is to save jobs, protect the plant, and return it to full life as soon as possible. The country needs us to resume production, and export, and again make our significant contribution to the economical development of Ukraine", said Mauro Longobardo, CEO of ArcelorMittal Kryvyi Rih.
The plant is going to resume production in stages to ensure the safety of the employees under martial law. The company must set up rail freight traffic, and regulate the supply of raw materials for production.
Despite the difficulties, in April ArcelorMittal will pay wages in full to all employees involved in the production, or working remotely. Alsom, all employees involved in the Armed Forces of Ukraine, and the Territorial Defense will receive the salary. Employees in forced downtime will receive 2/3 of the wage.
"Now the company is making every effort to retain the workforce, and provide an appropriate level of social support", concludes the message.
As a reminder, on March 3, ArcelorMittal Kryvyi Rih began to stop metallurgical production. The coking shop is operating at hot idle, while the mining department is operating at the minimum capacity.
Then the plant allocated $2 million for humanitarian needs of Ukraine during the war with Russia. Employees of the enterprise manufactured more than 56 anti-tank hedgehogs, and it was launched the production of traffic spikes.
---
---