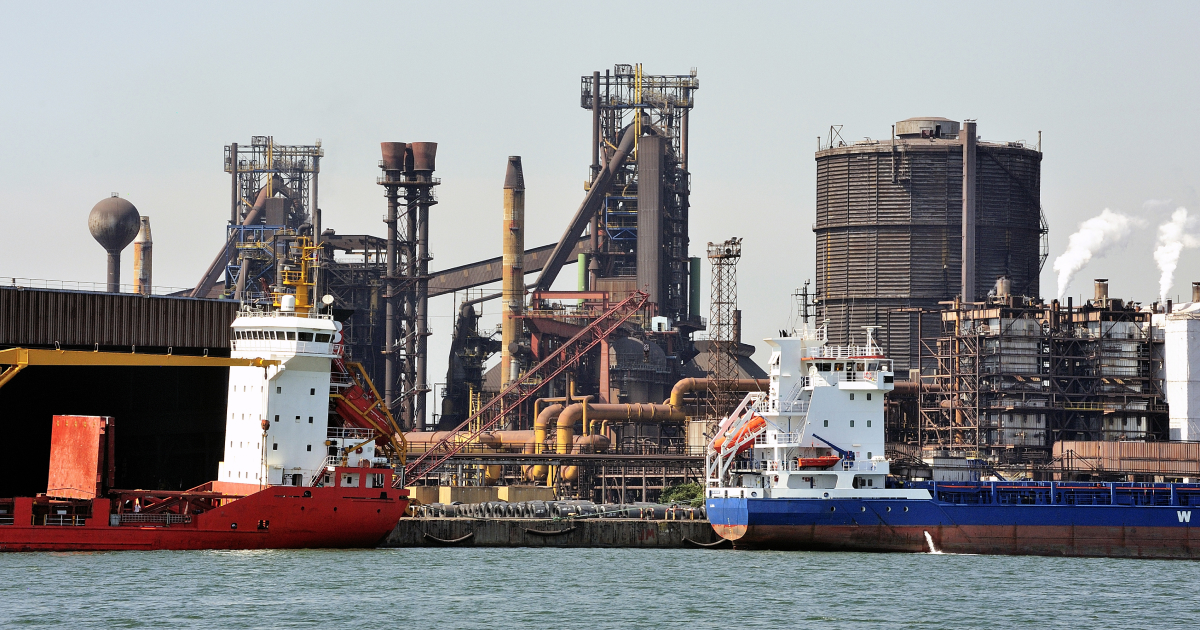 ArcelorMittal Fos-sur-Mer
During this period, steel shipments decreased by 7.8% y/y
ArcelorMittal Europe, the European division of one of the largest steel producers in the world, in January-September 2023, reduced steel production by 11% compared to the same period in 2022 – to 22.2 million tons. This is stated in report on the company's website.
Steel shipments for January-September decreased by 7.8% y/y – to 21.56 million tons. In the third quarter, steel output by the company's European division increased by 7.7% q/q and decreased by 6.5% y/y – up to 7.47 million tons, and shipments decreased by 10.1% q/q and 7.6% y/y – to 6.54 million tons.
"Steel output increased in the third quarter compared to the previous quarter amid force majeure and blast furnace shutdowns in Gijón, Spain and Dunkirk, France in the second quarter. Both units restarted in mid-July, but due to slow capacity ramp-up, steel production was still lower than in the third quarter of 2022,» the company notes.
In the fourth quarter, the performance will be affected by a reduction in production, in particular due to repairs at blast furnaces in Fos-sur-Mer (France), Bremen (Germany) and Ghent (Belgium). Steel shipments continue to decline amid a seasonal decline in demand and economic factors.
ArcelorMittal Europe's operating profit in January-September 2023 decreased by 74.6% compared to the same period in 2022 – to $1.09 billion. Steel sales amounted to $30.31 billion, down 18.5% year-on-year. EBITDA decreased by 64.9% y/y – to $2.01 billion.
In the third quarter, the division's operating profit amounted to $160 million, down 71.2% q/q and 1.3% y/y. Shipments decreased by 15.4% q/q and 16.8% y/y – to $8.89 billion. EBITDA decreased by 45.3% q/q and 49.2% y/y – to $473 million.
As GMK Center reported earlier, ArcelorMittal Europe in 2022 reduced steel production by 13.3% y/y – to 31.9 million tons. Steel shipments amounted to 30.18 million tons, which is 9% less y/y.
Steel sales for the year increased by 9.1% y/y – up to $47.26 billion. ArcelorMittal Europe's operating profit in 2022 decreased by 24.3% y/y – to $4.92 billion. The EBITDA indicator for the year was $6.03 billion, which is 10% less y/y.
ArcelorMittal is a leading global steel and mining company with presence in 60 countries and production assets in 18 countries.
---
---