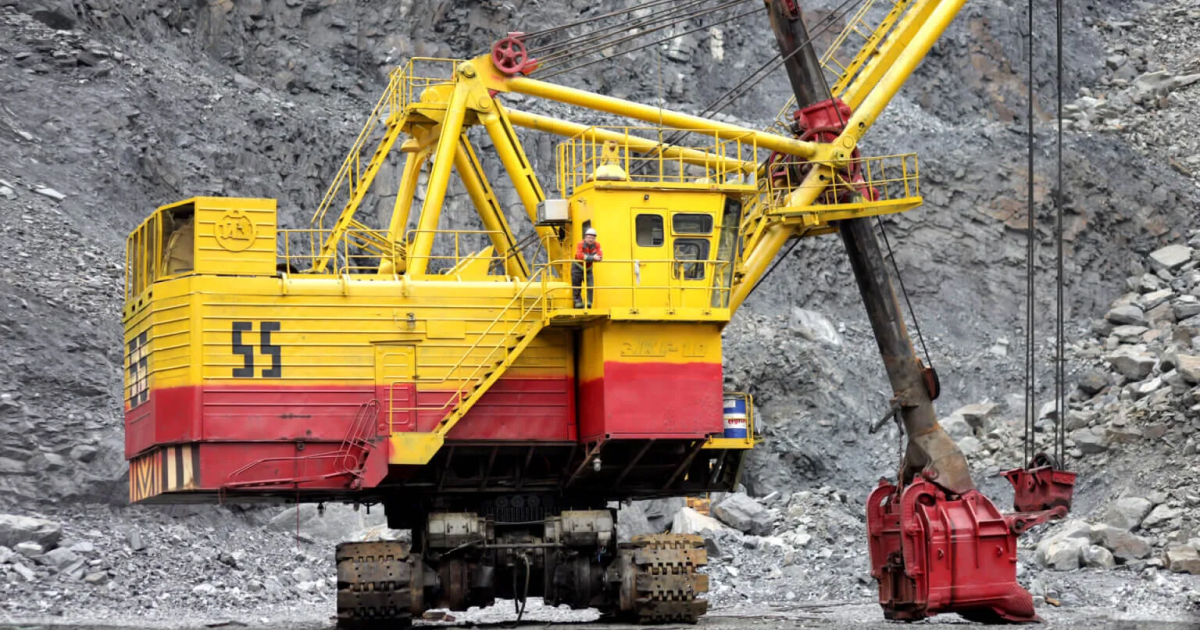 (c) metalurg.online
Idle tests have already been carried out on the dump truck
ArcelorMittal Kryvyi Rih carried out scheduled repairs of the 140-ton excavator №55 in quarry №3 of the mining department. This is stated in the press release of Metalurg newspaper.
"This is a powerful machine that weighs 450 tons and has a bucket with a volume of 10 cubic meters. Under favorable conditions, the excavator is able to fill the body of a huge 140-ton dump truck by shipping only five buckets of ore or empty rock. In order for such strongmen to work stably, they must be repaired and serviced strictly according to the schedule," the message says.
During the repair, the specialists of the contracting organization replaced the gear, which rotates the several-hundred-ton body around the axis. In addition, the bucket and the lower section of the excavator's boom were replaced, as well as the left transmission gear, which is responsible for the movement of the equipment. New supporting and driving wheels, vertical turning shafts, on-board gearboxes, etc., were installed.
"It was a planned repair, but in terms of the scope, it is close to capital repair. The excavator has received a new life," Dmytro Chornyi, quarry №3 mechanic, noted.
In total, 11 excavators of various models with bucket volumes from 5.5 to 12.5 cubic meters are operated in quarry №3.
"With the repair of the 55th excavator, there was one less problem. Idle tests have already been carried out. The car can be put to work," Dmytro Chornyi added.
As GMK Center reported earlier, in August 2022, ArcelorMittal repaired the gallery of the bulk materials supply tract in the converter shop. The length of the gallery where these conveyors are installed is 216 meters. Repair work lasted almost a year.
ArcelorMittal Kryvyi Rih performed a major overhaul of the generator GP-4000 of the skip hoist. The equipment is located in a mine at a depth of 1,000 meters, and it was possible to repair it when production was completely stopped.
---
---