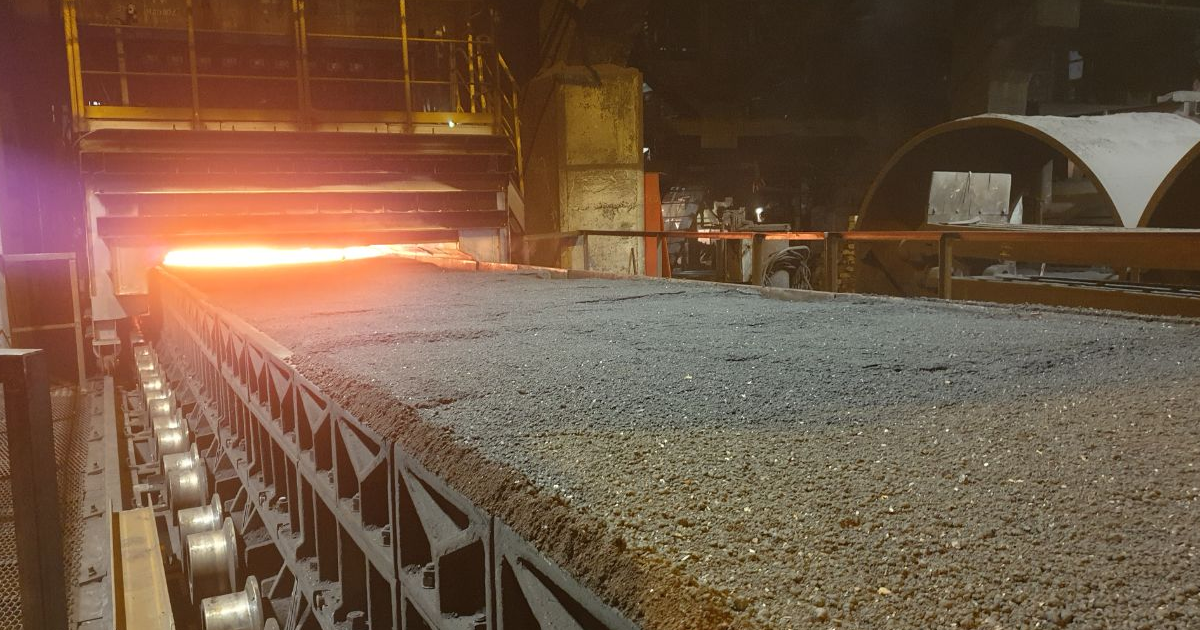 (c) ukraine.arcelormittal.com
The Company upgraded four out of its six sinter machines
ArcelorMittal Kryvyi Rih PJSC (AMKR) invested over $180 million in a project to modernize equipment of the sinter shop No. 2,
according to the Company's website.
AMKR began hot tests of the sinter machine No. 1 following the completion of reconstruction. In the course of modernization, the Company built two aspiration units at once.
AMKR has already upgraded four out of the six sinter machines of the shop — No. 1, 4, 5, and 6. Each sinter machine is equipped with modern gas cleaning, dust exhausting and automation systems.
Modernization of the sinter machine No. 2 is scheduled for Q3–Q4 2020. It is planned to stop the sinter machine No. 3 for reconstruction by the end of this year.
In 2021, all operating sinter machines will be switched to the environmental standards. As a result of the reconstruction of the sinter shop No. 2, dust emissions from each of the six sinter machines will be reduced by 250 tons per annum.
As reported earlier, in 2019, AMKR invested ₴562.9 million in environmental projects. The Company invested a total of ₴6.8 billion in ecological modernization from 2006 to 2019. Over that time, 120 gas-cleaning units were reconstructed.
ArcelorMittal Kryvyi Rih PJSC is an integrated steelmaking company, a part of the ArcelorMittal Group. Its activity covers the entire production route from iron ore mining and coke production to manufacture of finished metal products. ArcelorMittal Kryvyi Rih produces semi-finished and long products.
---
---