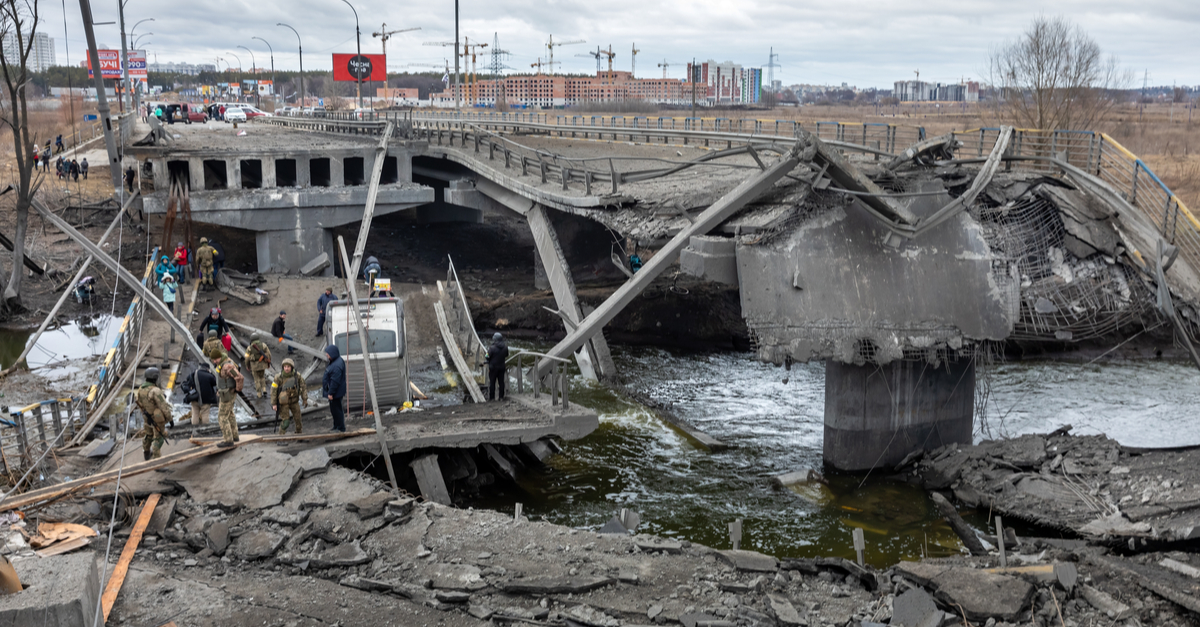 Losses from road infrastructure damage reached UAH 835 billion
Over 13%, or 23,000 km of Ukrainian roads have been destroyed on the territory of Ukraine due to the Russian aggression. It was stated by Andriy Ivko, First Deputy Head of the State Agency for Highways of Ukraine (Ukravtodor) at the briefing in the Ukrainian Media Center.
"23,000 km out of 170,000 km of public roads have been destroyed. In addition, 273 artificial structuctures, including bridges, overpass bridges, etc. were also destroyed", said Andriy Ivko.
The total amount of losses from the road infrastructure destruction is UAH 874 billion. In particular, the amount of UAH 835 billion is man-made structures, and roads, and UAH 39 billions are bridges, and overpass bridges.
"Currently, mined roads pose a threat. For example, it is worth waiting, and don't return to Irpen, and Bucha yet, as the military is clearing mines on the roads. Ukravtodor also notes a significant impact increase on Ukrainian roads due to the evacuation of the citizens", said the Deputy Head of Ukravtodor.
Most of the destruction have roads in the East, South, and part of the North of Ukraine.
"But we are already preparing for restoration, preparing project documentation for roads, and bridges. So we can start the work as soon as possible when the war will be over, and we will win", summed up  Andriy Ivko.
As a reminder, as of March 16, 2022, the Cabinet of Ministers preliminary estimated Ukraine's losses from Russian aggression at over $500 billion.
The KSE Institute estimates as of March 17 the losses of the Ukrainian economy from the hard infrastructure damage at $62,6 billion. Over the week – March 10-17 – the amount of damage increased by at least UAH 330 billion, or $8.3 billion.
---
---