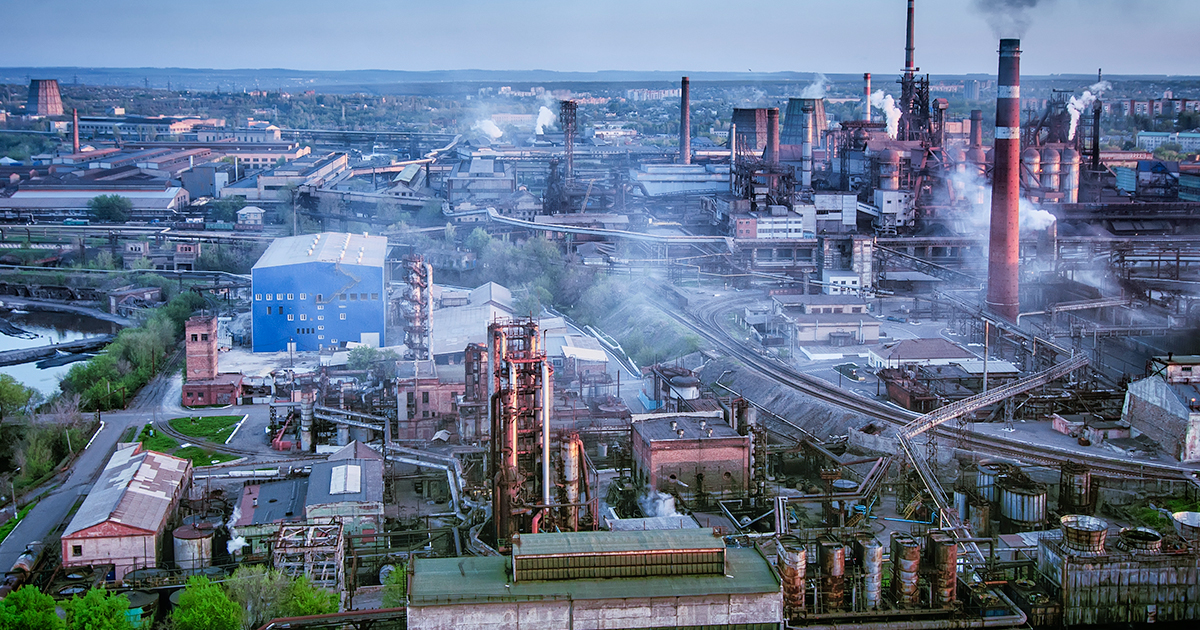 Donetsk Electrometallurgical Plant
Donetsk, Donetsk oblast, Ukraine
Russia, possible reexport to other countries
Production capacity
Main (EDP-120) and subsidiary (DSP–100NZA) electric arc steel-melting furnaces, 1,000 thousand tons
Сontinuous casting machine

Staff and wages
UAH 27,000 per annum (2015)
* per worker before taxes
Charts and tables
Production results, thousand tons
Indicative sales structure by products in 2018
Indicative sales structure by countries in 2018
* structure of sales volumes, metric tons
Financial performance, $ million
| | 2013 | 2014 | 2015 | 2016 | 2017 |
| --- | --- | --- | --- | --- | --- |
| Sales | 75 | 22 | 0 | 0 | 0 |
| EBITDA | -22 | -15 | -6 | -1 | 0 |
| EBITDA margin | -29.7% | -71.3% | -1305.9% | -2445.6% | - |
| Net income | -18 | -66 | -35 | -12 | -3 |
| Net income margin | -24.3% | -305.1% | -7872.6% | -25796.9% | - |
| CAPEX | 1 | 0 | 0 | 0 | 0 |
Key facts
Until 2009
The plant had been called Istil Ukraine and was a member of the Istil Group.
In 2008
Russia's Estar Group bought the plant and other assets of the Istil Group. According to the media, the deal amounted to $1 billion. DEMP was bought for a plant-secured loan provided by Alfa-Bank. Estar could not repay the loan to the bank. That is why in August 2009, DEMP came under the control of Alfa-Bank.
In 2011
The plant was sold to the Mechel Group for $537 million to be paid until December 2018.
In 2013
The Mechel Group and Vadim Varshavsky, the owner of the Estar Group, signed a contract on the DEMP sale for EUR 2 thousand. Varshavsky was also obliged to pay off the DEMP debt worth $81 million to the Mechel Group. The deal failed.
In January 2014
Production at DEMP was completely suspended. In July 2016, the plant was nationalized by breakaway authorities. DEMP was renamed to Yuzov Metals Plant (Yuzov MP).
In October 2017
Yuzov MP was put into operation.
According to the media, Yuzov MP produced 55 thousand tons of steel within 9 months of 2018. Yuzov MP received one-off orders and performed 1–2 smelting operations a week. It exported its products to Turkey, Iran, Syria and some other countries.
According to the media, Yuzov MP was shut down in November 2018. One of the reasons was lack of scrap.
Sources: websites of the companies, media outlets