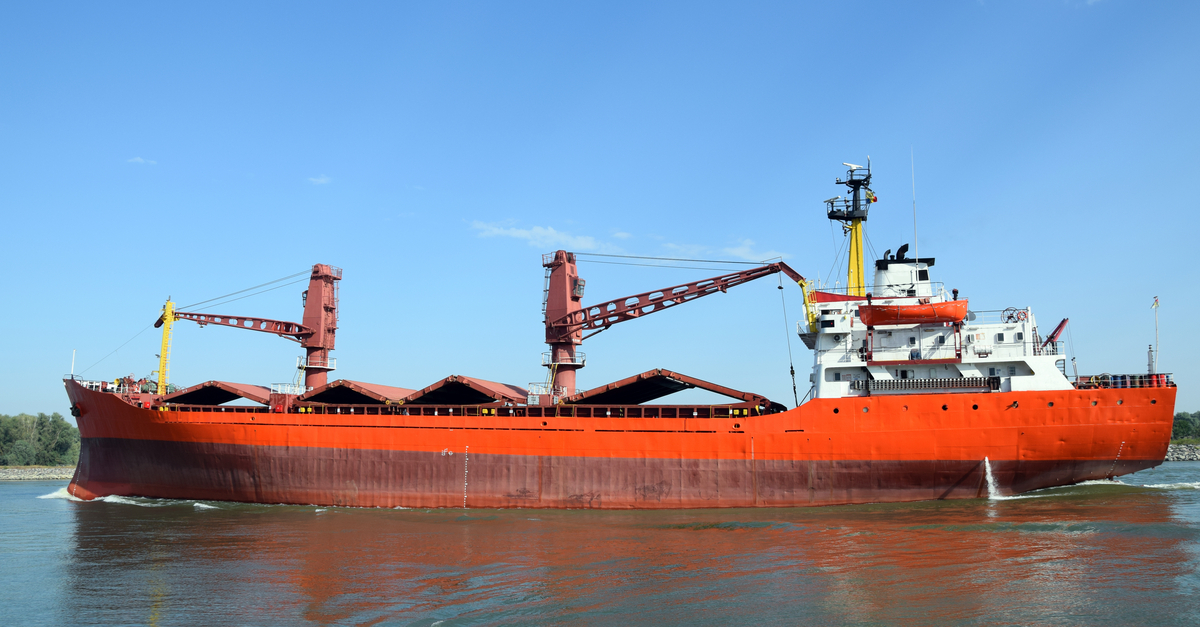 (с) shutterstock
This may increase the annual volume of river transport to 30 million tons
Ukroboronprom state concern deems it necessary to build 240 merchant vessels within 10 years, according to the Strategy for the development of the shipbuilding industry of Ukraine until 2030.
The volume of cargoes transported by inland waterway transport may increase to 30 million tons per annum. This will create 7.5 thousand jobs and will annually bring additional ₴16.5 million in budget revenues.
Development of the merchant fleet will include the following measures:
the National Security and Defense Council should decide on the measures to develop the shipbuilding industry of Ukraine;
the Customs and Tax Codes needs to be amended in accordance with this decision;
the NSDC should decide on prohibiting the use of Russia-made vessels;
the Law on state support for the shipbuilding industry should be extended.
The Ukrainian Navy reportedly consists of 18 vessels. Pursuant to the NSDC's decision on the development of the Navy of the Armed Forces of Ukraine until 2031, Ukraine is planning to build patrol and artillery boats, missile boats, corvettes and a frigate.
To this end, it is necessary to:
designate the central executive authority responsible for the shipbuilding sector;
ensure maximum localization of production in the framework of joint projects with foreign partners;
upgrade the scientific and technical base and provide a system of cheap loans for long-term capital-intensive and science-intensive shipbuilding projects for the needs of the Navy of the Armed Forces of Ukraine.
Increasing competitiveness of and attracting investment to the industry will be achieve through a temporary exemption of foreign goods from taxes and customs duties applied in shipbuilding. In addition, shipyards will be exempted from taxes, and their debts will be restructured.
According to Ukroboronprom, the industry can be supported by channeling part of USPA's (Ukrainian Sea Ports Authority) net profit for the implementation of the investment program.
"We drafted the Strategy for the development of shipbuilding, and it was submitted to the NSDC administration for consideration. We hope that the draft will be considered, thereby enabling shipyards to receive support from the state, create the necessary conditions for the integrated and comprehensive strategic development of shipbuilding in Ukraine in general," said Yuriy Gusev, Director of Ukroboronprom.
According to GMK Center, at a meeting of the working group on shipbuilding development in July, Ukroboronprom drafted the Strategy for the development of Ukraine's shipbuilding industry until 2030.
As GMK Center reported earlier, in 2020, 18 vessels and one floating structure were built at ten shipyards members of Ukrsudprom against 14 in 2019. In addition, 3 barges were built at shipyards that are not members of Ukrsudprom.
---
---