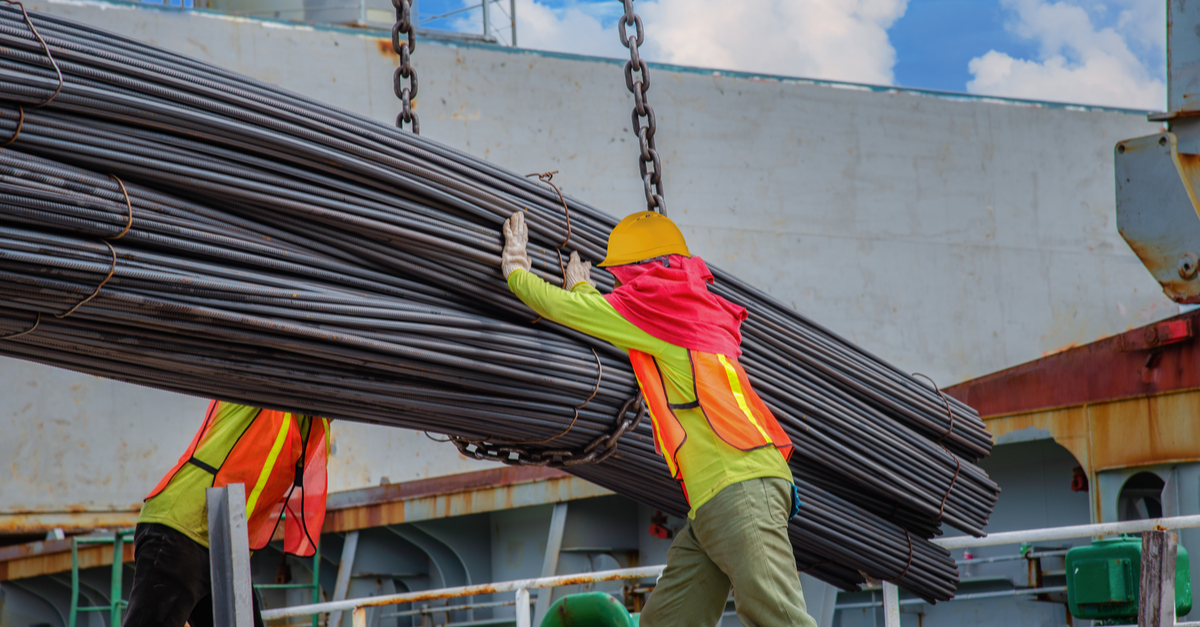 Steel
In the first quarter, a slowdown in the rate of quota utilization was observed amid reduction in imports of key types of steel
The use of quotas for steel imports into the European Union during the first three weeks of the second quarter of 2023 slightly accelerated compared to the same period of the previous quarter. Kallanish reports about it with the reference to data from Metals Consulting International and Eurometal.
During the first quarter, a particularly slow pace of quota utilization was observed amid reduced imports of key types of steel. Imports are expected to recover in the second quarter in line with demand and competitiveness of importers.
As of April 18, 2023, 15% of flat-rolled quotas were used, which is 2 percentage points more compared to the use of quotas for the third week of the first quarter of 2023. The only subcategory of flat rolled quotas that have already been exhausted is Indian products.
The quotas for the import of long-rolled goods to the EU were used by 18%, compared to 19% in the same period of the previous quarter. Quotas for Chinese rebar have already been exhausted.
The largest jump in the rate of quota utilization was observed for pipes and hollow profiles, which are exhausted by 40%. This is double the figure for the first three weeks of the first quarter. The quotas for Chinese seamless pipes have already been exhausted, while for Turkish gas pipes and hollow sections they are 75% and 64% respectively.
More than 80% of the quotas for stainless steel bars have been used. A similar trend was observed in the first quarter of the current year.
As GMK Center reported earlier, in the first quarter of 2023 import of steel products to the EU continued to decrease. Quotas for most steel products were selected slowly, large volumes remained unused.
According to the chief analyst of GMK Center Andriy Tarasenko, this happened due to the desire of the EU market to reduce the level of stocks of finished products in conditions of uncertainty of potential demand. In addition, in the 4th quarter of 2022 and in January 2023, the difference between prices on the EU market and import prices was insignificant – on average $60-70 per ton, so the market did not want to take risks.
Currently, the revival of imports is expected, as the price difference between local and imported products has increased to $130-150 per ton. In addition, the supply of locally produced flat products in Europe is limited.
---
---