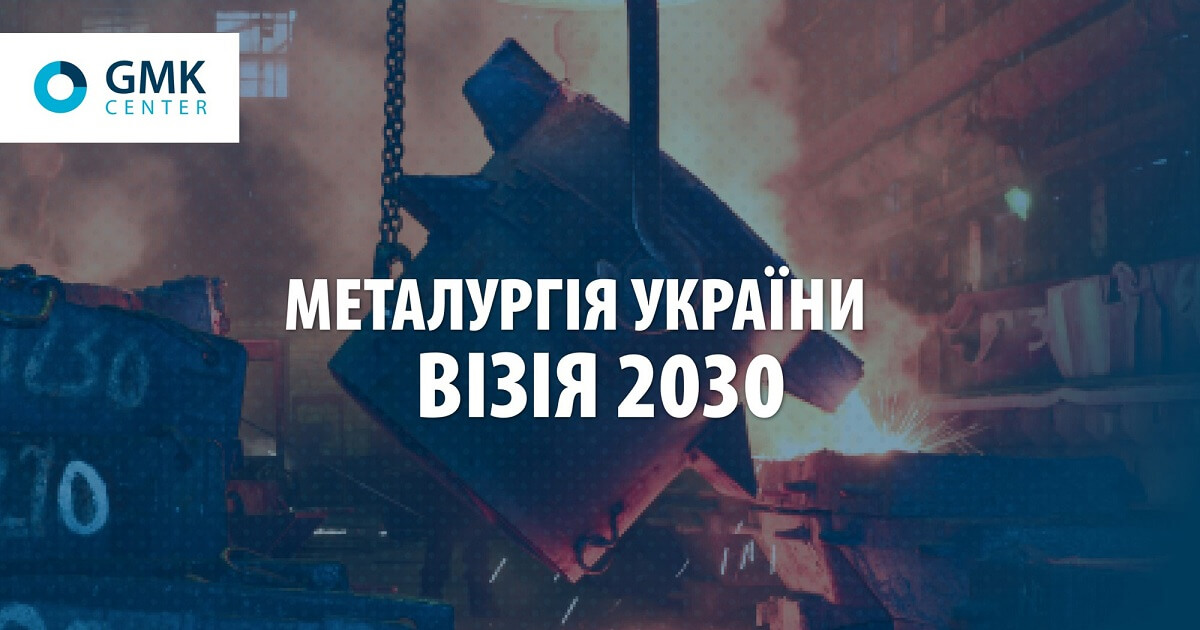 This amount of investment for the next ten years will make them a basic industry in the new economy
According to the estimates of GMK Center analysts, in the next ten years, Ukraine's mining & metals sector will annually need around $2.4 billion of investment on average to keep the status of a basic industry in the country's future economy.
This opinion is one of the findings of the study Steel Industry of Ukraine: Vision 2030 presented by the Economic Recovery Center.
"The steel strategy should become an important part of the National Economic Strategy not only because today steelmaking is a basic sector of the economy accounting for 12% of GDP along the entire chain as one of the largest employers and investors. Most importantly, the steel industry will remain the basis of the future economy," underlined Stanislav Zinchenko, GMK Center Director, during his presentation.
Development of the new economy is expected to result in strengthening of new industries to become drivers of development, such as alternative energy, power storage technologies, new rapid transport technologies etc. These industries will need more steel. By 2030, green transition along will require 300 to 400 million tons of steel, or 15% of the global consumption.
GMK Center identified five strategic development areas for the industry:
Leadership in costs is supposed to ensure competitiveness, high capacity utilization rate despite the global problem of excess capacity, to increase flexibility in various markets and stability at times of crisis.
Increasing return per product unit as an important source of growth amid the steel demand stagnation.
Pursuing better eco-friendliness to adapt the industry to the impact of the decarbonization trend, being another factor of the industry sustainability.
Enhancing the advantages of vertical integration as an important condition for maintaining our strengths while recycling and decarbonization alter the supply chains.
Product and market diversification which are important in the context of decarbonization to make the industry more flexible and sustainable.
In the opinion of GMK Center analysts, a more than $2 billion investment gap has been created in the steel segment in the recent decade.
"According to our rough estimates, the industry needs to boost investments more than twice, up to $2.4 billion annually in the period 2021 to 2030. This applies to both steel and commodity segments. We took $50 per ton of steel as a target investment benchmark for maintenance projects and development projects," added Andrii Tarasenko, GMK Center Chief Analyst.
Read the full version of the presentation Steel Industry of Ukraine: Vision 2030 and other study reports of GMK Center to learn more about the conditions necessary to implement the vision, about the advantages of Ukrainian mining & metals companies and the risks to be taken into account when identifying target benchmarks.
---
---