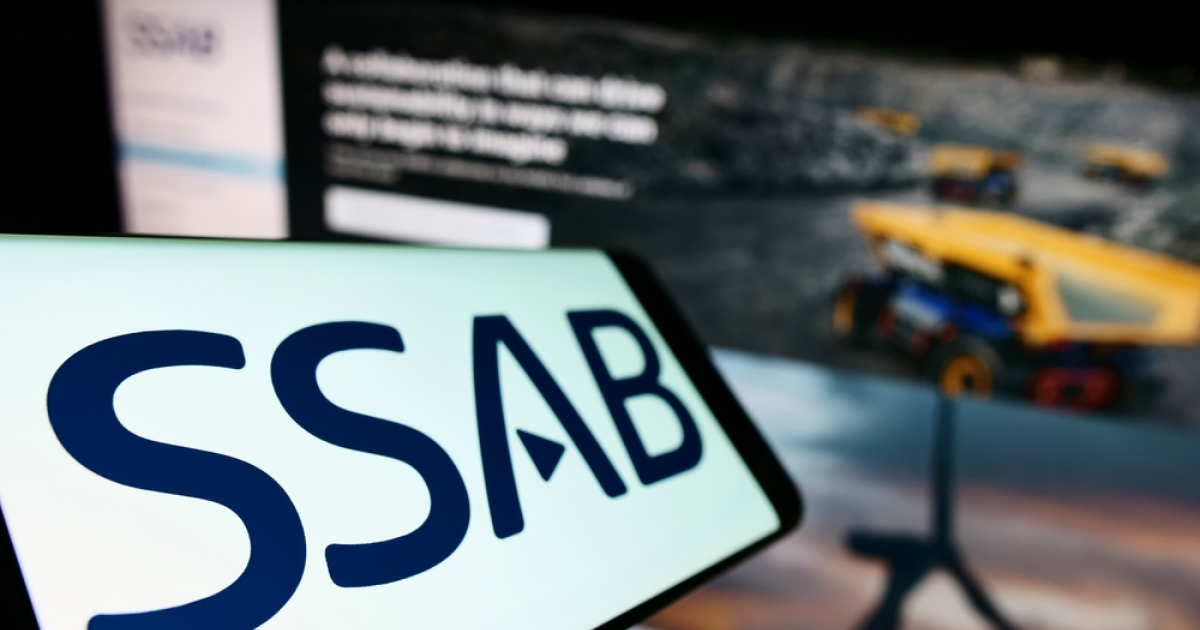 SSAB
The company increased consolidated product shipments by 0.6% y/y in Q2
The Swedish steel producer SSAB in the first half of 2023 increased steel shipments by 2.5% y/y – up to 3.46 million tons, and production – by almost 11% y/y, up to 4.14 million tons. Net profit in this period fell by 46% – to 7.6 billion Swedish crowns. This is stated in the message on the company's website.
In Q2 2023, the company increased consolidated steel shipments by 0.6% y/y – up to 1.72 million tons. Production volumes increased by 5% – up to 2.09 million tons in annual terms.
SSAB's net profit in the second quarter halved to SEK 3.9 billion. The result was down from 2022's record high primarily due to a weak market for SSAB Europe, Tibnor and Ruukki Construction. SSAB Special Steels and SSAB Americas were more stable.
SSAB Europe increased its steel supply by 8% y/y in the second quarter – up to 907 thousand tons. Steel production increased by 18% compared to the same period in 2022 – up to 1.14 million tons. SSAB Europe's revenue fell by 10% y/y – to SEK 12.9 billion, and the adjusted operating result – by more than 80% y/y – to SEK 764 million.
"Demand in Europe has become weaker and market prices for steel have declined during the quarter, which is affecting SSAB with some delay. To account for weaker demand, measures were initiated to adjust production, costs and staffing. The goal is to reduce costs by more than SEK 500 million on an annual basis,» the message says.
SSAB expects a more pronounced decline in demand in the third quarter and stable demand in the North American plate market.
As GMK Center reported earlier, in June 2023, the company was considering temporary layoffs at enterprises in Finland. SSAB Europe's Finnish division has initiated «change negotiations» at facilities in Hämeenlinna and Kankaanpää. As the steel company noted, the reason is mainly due to low demand in the construction sector, it was expected that «negotiations about changes» will last at least six weeks.
---
---