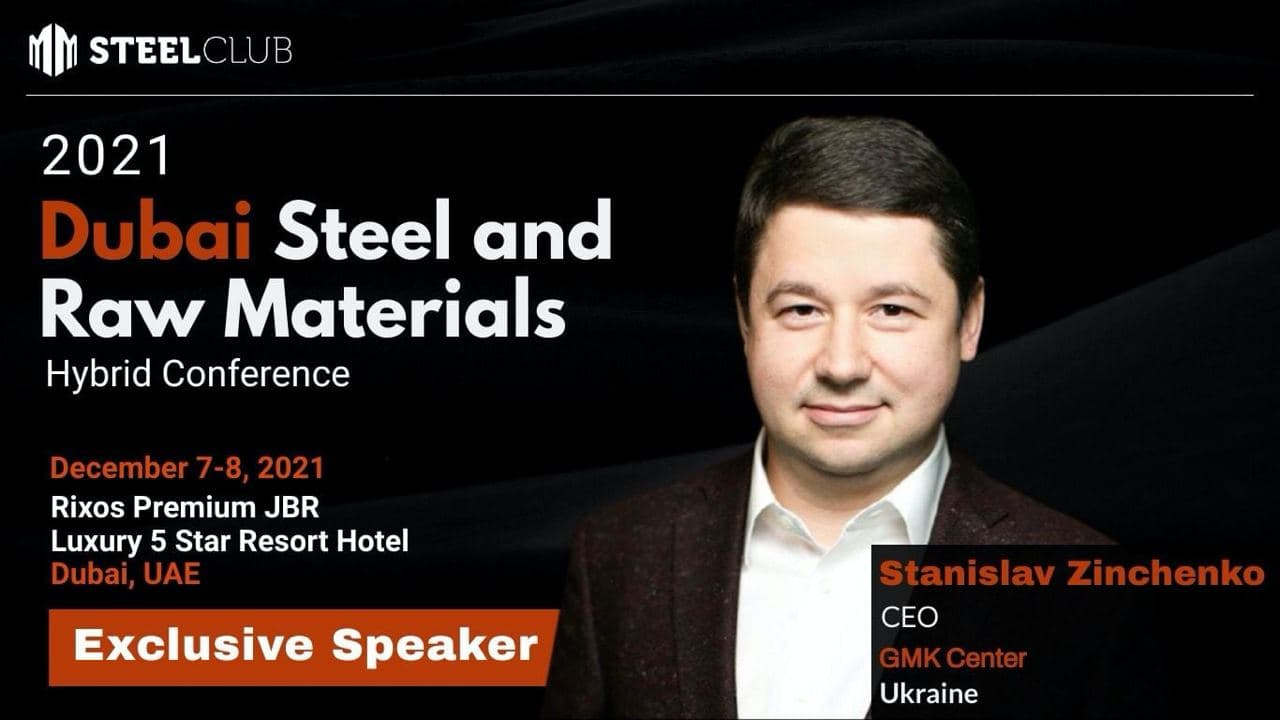 Date – on Dec 7-8 in Dubai, UAE
MMSteelClub will hold the 2021 Dubai Steel and Raw Materials Hybrid Conference on Dec 7-8 in Dubai, UAE.
2021 Dubai Steel and Raw Materials Hybrid Conference is the world's leading Steel and Raw Materials Conference. The event will bring together all market participants from the MENA region, CIS and Turkey, industry players from North America and Latin America, Europe, and Asia.
Participants will meet representatives from the top steel manufacturing companies, banks and financing services companies, traders, steel end-users, contractors and fabricators, tube manufacturers, steel service centers, technology providers, and logistics companies.
2021 Dubai Steel and Raw Materials Hybrid Conference includes over 8 sessions and panels over two days. Guests will learn more about the biggest news of the industry and the trends of the market.
Participants will discuss steel industry performance and its impact on domestic and international economic development, overcapacity amid rising demand for new steel plant projects, the current state of long products sector, the situation on the global flat steel market, finance in the steel industry, emerging technologies for iron and steelmaking and much more.
Featured speakers include:
Anders Lehman

,

Business Development & Deputy Head of Metallurgy, ABB Sweden;
Edwin Basson

, Director General World Steel Association;

Li Xinchuang

, President of China Metallurgical Industry Planning and Research Institute;

Alok Sahay

, Secretary General Indian Steel Association.
An exclusive speaker is Stanislav Zinchenko, CEO GMK Center.
The event starts on Dec 7 at 9:00 AM.
Event supporter – GMK Center.
For details and registration follow the link.
---