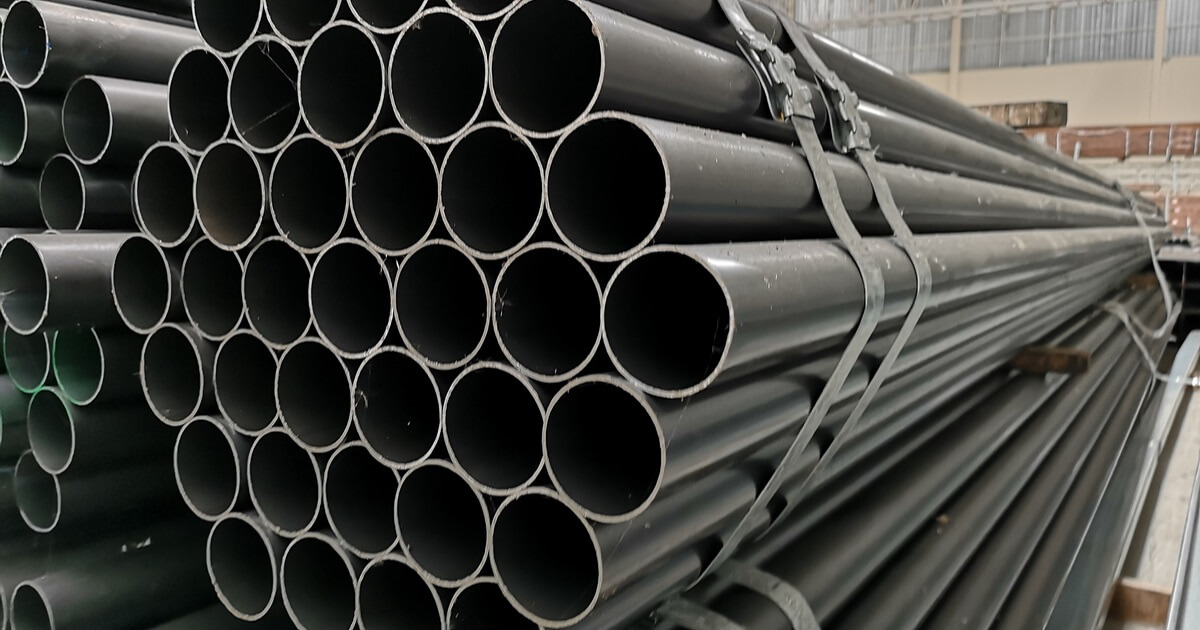 Pipes
In March, the enterprises of Ukrtrubprom produced 57 thousand tons of products
In January-March 2023, the enterprises of the Ukrtruboprom association increased the production of pipes by 5.9% compared to the same period in 2022 – up to 126.5 thousand tons. It is stated in the association's press release.
In March, domestic pipe enterprises produced 57.1 thousand tons of products, which is 44.6% more compared to the previous month and 17.3 times compared to March 2022.
Interpipe Niko Tube, NVP from II Ukrtruboizol increased the production of seamless pipes by 21.6% and 7.7%, respectively. At the same time, Trubostal reduced the production of pipes by 73.3%, Сentravis – stainless pipes by 23.7%, Interpipe NMPP – electric welding pipes by 89.1%.
"The results of the 1st quarter of 2023, although seemingly positive, are misleading upon closer examination. Most enterprises showed a decline in production, and the final 6% growth is only the result of a low base of comparison. Let me remind you that in March of last year, the industry practically stopped due to the large-scale invasion of Russian troops into Ukraine," noted George Polskiy, CEO of the association.
According to him, it is not necessary to talk about pre-war production volumes in the pipe industry. However, due to the stable conditions of foreign markets, the output of pipes is increasing every month.
"The situation with the provision of scrap metal for Ukrainian producers of seamless pipes, which use it as the main raw material, is of great concern. The first quarter was characterized by a strong shortage of scrap metal in Ukraine, the size of which reached 20% in general in steel industry. It is obvious that this factor caused production losses at pipe enterprises. Moreover, the situation remains tense, since there has been a strategic shortage of scrap metal in Ukraine for more than 20 years, and there are currently no tools to increase scrap collection," stated the CEO of Ukrtrubprom.
92.07 thousand tons of pipes for $172.33 million were shipped on export in the first in the quarter of 2023. Revenue from the sale of products abroad increased by 11.8% compared to the same period last year.
As GMK Center reported earlier, in 2022 the pipe companies of Ukraine produced 608 thousand tons of pipes, which is 38% less compared to 2021. Last year, the enterprises of the association Ukrtrubprom reduced the production of pipe products by 37.9% y/y – to 449.7 thousand tons.
The industry's production figures were affected by logistical problems, as well as strikes on energy infrastructure facilities and, as a result, power supply restrictions at the end of last year. As a result, pipe companies exported products through western border crossings and European seaports. This led to an increase in logistics costs by 2-3 times and affected the cost price of pipe products.
As a result, the export of pipes from Ukraine decreased in 2022 by 33.6% year-on-year – to 400.4 thousand tons. In monetary terms, exports for this period amounted to $688.5 million, which is 10.1% less than in 2021.
The main producers of pipes in Ukraine are Interpipe NIKO TUBE LLC, Interpipe NTRP, DMZ Kominmet, Ilyich Iron and Steel Works of Mariupol, Interpipe NMPP, Trubostal, Centravis, Dnipropetrovsk Pipe Plant and Slavsant.
---
---