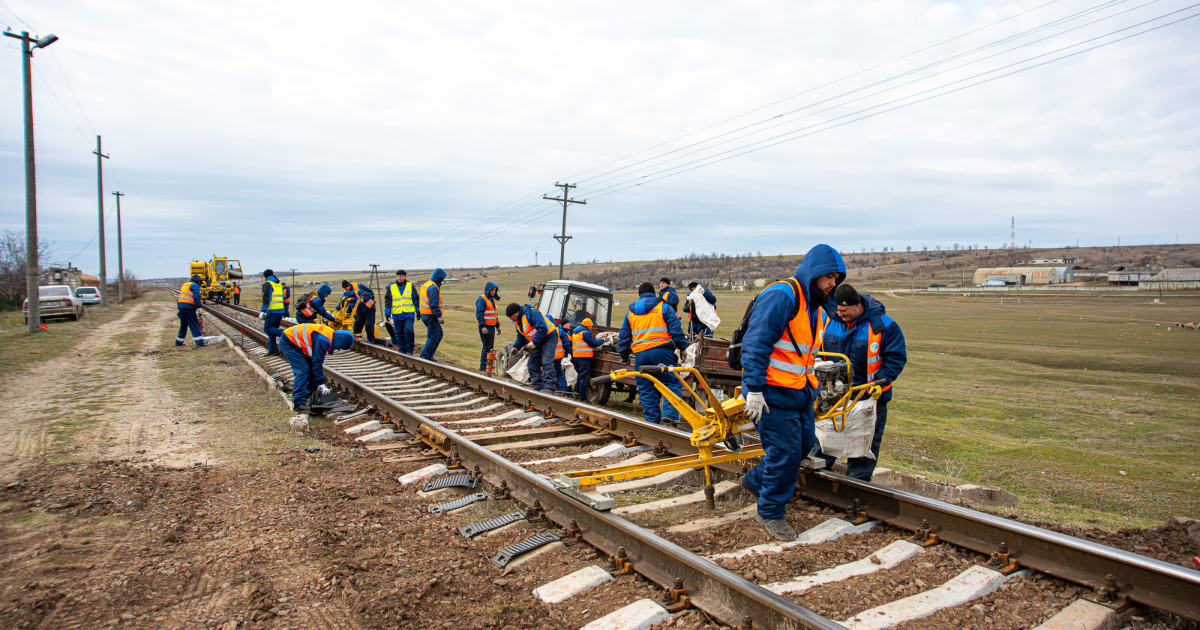 Track repair in Moldova
The project envisages the major overhaul of about 80 km and the ongoing repair of about 153 km of track
In Moldova, repair works are underway on the Bendera – Keushani – Basarabiaska – Etuli – Giurgiulesti railway section. Rail.Insider informs about it with the reference to the Ministry of Infrastructure and Regional Development of the country.
The project envisages the major overhaul of about 80 km and the ongoing repair of about 153 km of track. After the completion of the works, freight trains will run at a speed of about 90 km/h on the corresponding section.
Modernization is carried out with the support of the European Bank for Reconstruction and Development and the European Investment Bank. This is the busiest section of the railway in Moldova, which provides transit of goods from Romania and Ukraine.
The contractor company is Temirzhol Zhondeu LLC. The head of the Ministry of Infrastructure and Regional Development of Moldova, Lilia Dabija, emphasized the importance of the project and asked to intensify efforts to accelerate the renewal of the railway section. According to the contractor, current repairs are currently being carried out, contracts are being concluded with material suppliers. The company also prepares equipment for work.
As GMK Center reported earlier, Ukraine restored traffic on two railway sections on the border with Poland: State border – Starzhava – Khyriv – Nižankovychy – State border (line 102) and Khyriv – Sambir. UZ repaired almost 70 km of tracks, renovated 10 bridges on these sections, in addition, station infrastructure in Khyrov, Nižankovychy and Starzhava was restored.
Also, Ukraine will continue in 2023 develop logistics on the border with the EU. It is about opening new checkpoints on the border with the European Union and increasing the capacity of existing ones. And also about the construction of roads, bridges and railways, which are of critical importance for Ukrainian exports.
---
---