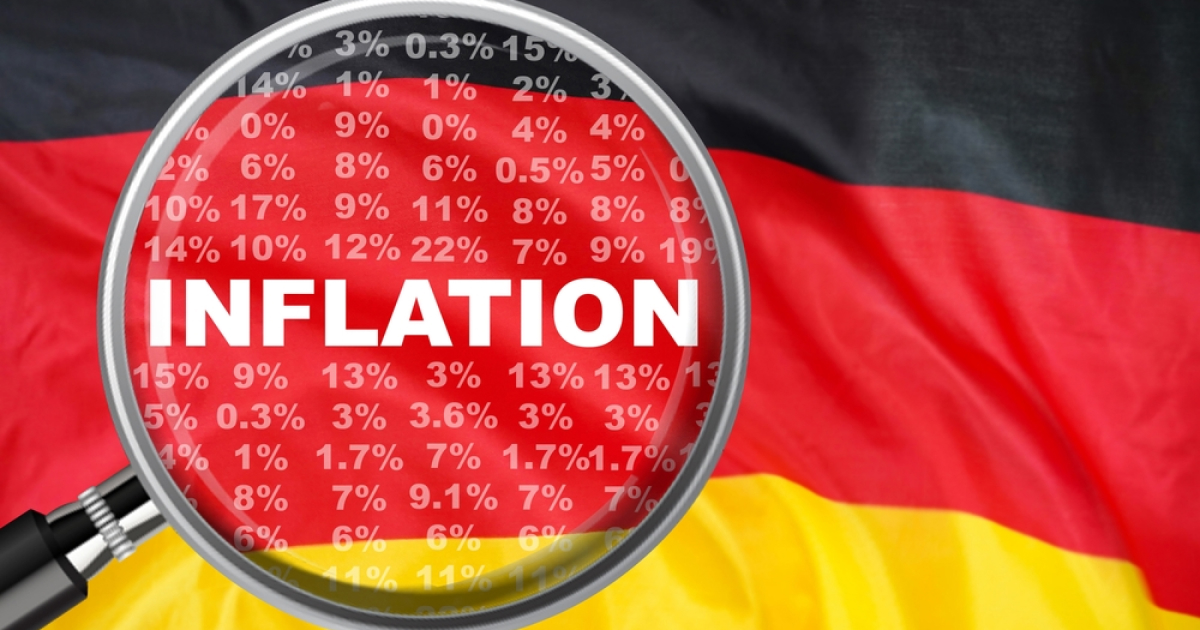 Germany's inflation
The indicator reached the lowest level since August 2021
In October 2023, inflation in Germany slowed down to 3.8% compared to October 2022. In September, the indicator increased by 4.5% y/y. Thus, inflation in the country reached its lowest level since August 2021. This is evidenced by the data of the Federal Statistical Service of Germany Destatis.
«Inflation remains high in the medium and long term. In particular, the rise in food and energy prices during the prolonged period of war and crisis remains noticeable to consumers. Price growth at the consumer level is now somewhat weakening. Annual food inflation continued to decline, and most energy prices even fell during the year,» says Ruth Brand, president of the Federal Statistical Office.
Compared to September, the inflation rate in Germany remained unchanged.
Energy prices in October decreased by 3.2% compared to October 2022, restraining inflation. In September, this indicator increased by 1% y/y. Previously, energy prices in Germany decreased year-on-year in January 2021.
«The decisive factor behind the significant drop in prices in October 2023 was the very high level of energy prices in the previous year of war and crisis. This is especially noticeable for fuel, which in October 2023 was 7.7% cheaper than a year earlier. Energy prices for households remained almost unchanged over the same period,» writes Destatis.
Electricity prices were still 4.7% more expensive in October compared to a year earlier.
Core inflation in Germany was +4.3% last month, decelerating from 4.6% in September.
As GMK Center reported earlier, industrial production in Germany in September 2023, taking into account seasonal and calendar factors decreased by 1.4% compared to the previous month. Compared to August, taking into account calendar factors, production in German industry decreased by 3.7%. In the monthly dynamics, the indicator decreased for the fourth month in a row.
---
---