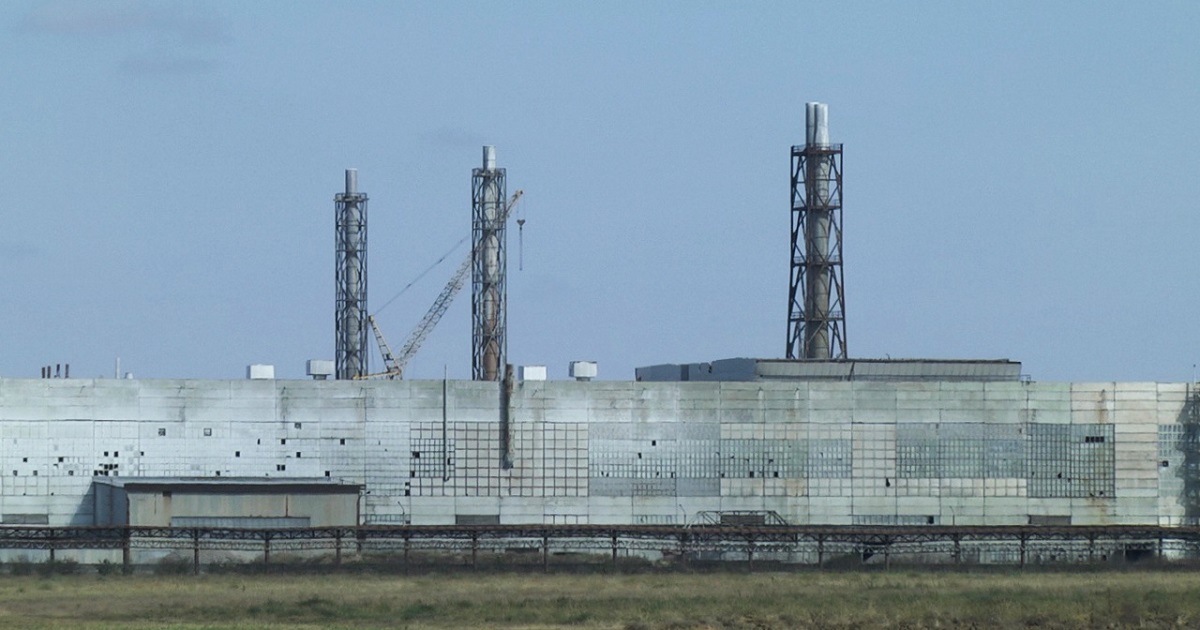 Dmytro Firtash's company assures that Crimean Titan has lost its economic attractiveness long ago
Manufacturer of titanium dioxide, Ukrainian Chemical Products PrJSC, part of Dmytro Firtash's Group DF, sold all its assets in the temporarily occupied territory of Crimea to Russian company Russkiy Titan, according to Group DF's press release.
"Due to the political situation, that asset has completely lost its economic attractiveness. After losing control over the asset in 2016, the Group has been seeking an opportunity to sell it," according to the press release.
According to the terms and conditions of the agreement, all movable and immovable property of the former Crimean Titan plant will become property of the buyer.
The transaction has been closed, the corresponding amendments in the registers have been made by the state registration authorities of Ukraine. However, the amount of the transaction has not been disclosed.
Group DF reminds that in 2014, Crimean Titan PJSC's registered office moved from Armiansk (Autonomous Republic of Crimea) to Kyiv. Then, Group DF renamed it to Ukrainian Chemical Products. Ostchem Germany GmbH (Hamburg, Germany) became the owner of Ukrainian Chemical Products.
As the Group DF's Corporate Communications Director, Oleg Arestarkhov, explained to Interfax-Ukraine, the parties to the transaction are two private companies, so there's no obligation to disclose the price.
"At the same time, one must understand that any assets in Crimea are subject to sanctions and cannot sell their products abroad due to the current status of the peninsula. That has critically reduced the value of the asset," Oleg Arestarkhov further explained.
According to Spark-Interfax analytical system, Russkiy Titan LLC (Petrozavodsk, Karelia) was established in July 2021 with an authorized capital of 10 thousand rubles. Its founders were Sergey Romanenko (50%), Roman Stepanov (director, 30%) and Sergei Maksimov (20%). Its major activity, according to the incorporation documents, is extraction and beneficiation of titanium and magnesium.
Last year, Russkiy Titan's net profit totaled 184 thousand rubles, while its total revenues amounted to 7.455 million rubles.
In 2020, Ukrainian Chemical Products PrJSC suffered a ₴2.17 billion loss following a ₴744.72 million net profit a year earlier, with zero revenues, as in 2020. The assets on the Company's balance sheet as at the end of the last year were estimated at ₴6.34 billion. That included fixed assets in the amount of ₴1.4 billion. The Company's current liabilities amounted to ₴17.34 billion.
---
---