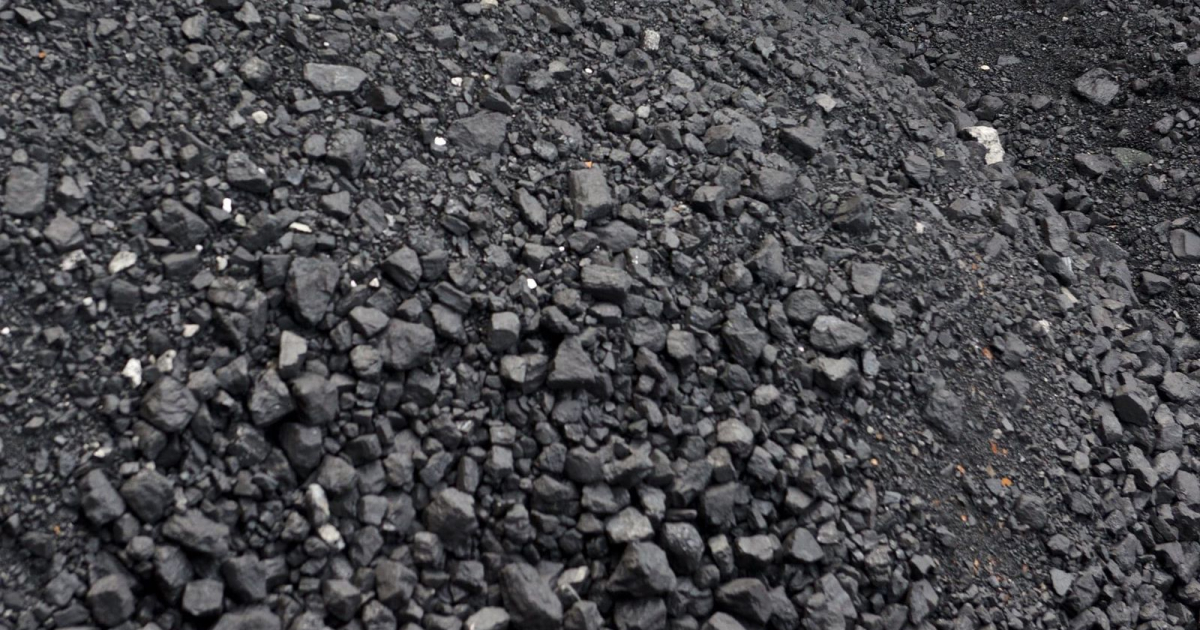 Coking coal
In early November, the price trend changed due to an increase in market supply
Quotations of coking coal in Australia (FOB Australia), according to S&P Global, for the week of October 30 – November 6, 2023, decreased by 1.4%, or $5/t compared to the previous week – to $345/t. Overall, the indicator has increased by 3.6% since the beginning of October, after increasing by 24.6% during September.
As of November 6, 2023, coking coal in China (CFR China) was offered to consumers at $290/t (on October 30, the price was $283/t). As of October 1, raw material quotations were at the level of $280/t. That is, for a month, prices for coking coal in China increased by 3.6%.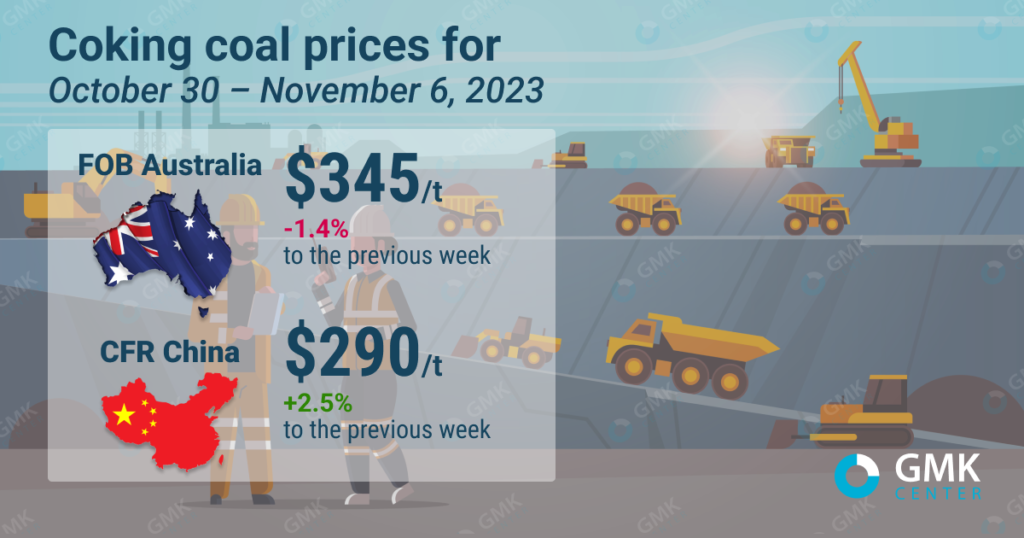 Australian coking coal prices fell last week amid a drop in buying activity due to a negative price trend in the steel market. At the same time, the supply of coking coal is gradually increasing, which puts pressure on the market. It was the low availability of raw materials that was the driver of the growth of prices for coking coal during the last two months.
The improvement in supply has reduced the excitement in the market. Consumers have slowed down their purchases, which will put pressure on prices in the short term. At the same time, the decrease in prices on the steel market makes it impossible for steel mills to purchase coking coal at current levels. Margins for steel producers have decreased and some Asian mills indicate that steel production will be unprofitable even with coking coal prices at $310/t.
Currently, consumers have taken a wait-and-see position to understand further price developments in the market. However, coking coal prices are likely to rise in the future as Australia heads into the supply-constrained rainy season. On the other hand, improving shipments of raw materials from Canada can compensate for the shortage of Australian coal.
China's coking coal market is experiencing modest growth, as raw material stocks at steel enterprises are at a fairly low level and plants need to replenish them. In addition, economic measures to stimulate the Chinese economy to some extent support the positive price trend in the domestic coking coal market.
However, the effect of these measures is expected to be short-term and unsustainable. Most consumers will be cautious about purchasing goods with long delivery times, and will prefer raw materials that are already in China, particularly in warehouses or ports.
As GMK Center reported earlier, the prices for coking coal in Australia for September increased by 24.2% compared to August – up to $333/t. Coking coal in China increased by $30/t in a month – to $250/t. Commodity prices were supported by strong demand in India and China at the same time as tight supply.
---
---