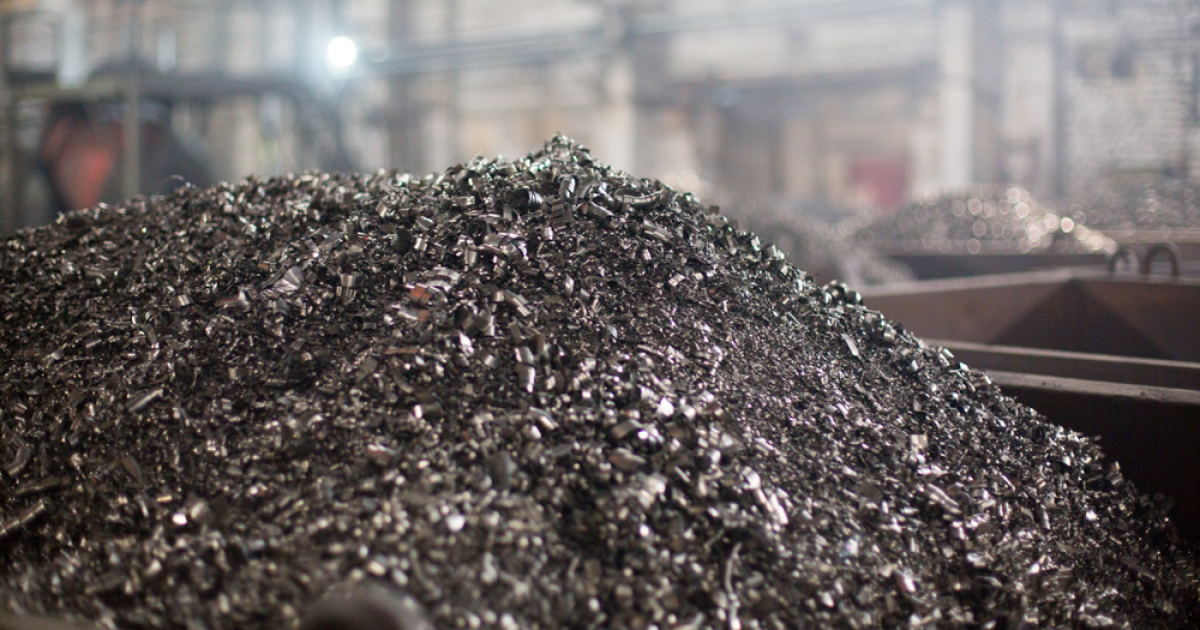 Ferroalloys
China falls out of the general trend, where ferrochrome prices stabilized at $1158-1185/t on the domestic market
Global producers. The global ferrochrome market remained weak during the third quarter of 2023, according to Finnish stainless steel producer Outokumpu. After the first half of 2023, inventory levels of these products were still at a relatively high level amid slowing market activity. Meanwhile, the chrome ore market remained strong, especially in China. Global ferrochrome production has declined, so supply is limited and prices remain at a decent level.
Outokumpu increased ferrochrome production by 6% q/q – up to 125 thousand tons in the third quarter, but sales of this product in the period decreased to €117 million compared to €129 million in the previous quarter.
At the same time, the commodity company Glencore has lowered its forecasts for ferrochrome production for the year after a sharp drop in production over 9 months. In January-September, it decreased by 21% y/y – to 880 thousand tons. The company now expects this figure to reach 1.2 million tons in 2023.
China. According to the National Bureau of Statistics, China's production of ferroalloys in October 2023 increased by 11.2% y/y and 2% compared to the previous month – up to 3.13 million tons.
According to SMM, ferrochrome production in the country increased by 5.1% m/m and 53.2% y/y in October this year – up to 684.5 thousand tons. Despite weaker-than-expected consumption of stainless steel and rumors of production cuts, most producers of this product remained positive, actively shipping it. This, together with the launch of new production facilities in Inner Mongolia, contributed to the increase in production.
In November, production of high-carbon ferrochrome is forecast to reach 615.6 thousand tons. Weak demand, falling stainless steel prices and production cuts at steel mills are leading to a decline in demand for these products.
In mid-November, according to S&P Global, Chinese domestic supply of ferrochrome stabilized at 8.3-8.5 thousand yuan/t ($1158-1185). Traders and producers of these products now have fewer stocks and are experiencing less pressure from consumers. The delivery date for current orders is mostly at the end of December, and the payment period is next year.
While Chinese producers of ferrochrome kept their prices unchanged, some foreign suppliers were willing to lower them, sometimes offering lower prices than in China's domestic market.
Domestic demand for ferrochrome remained tepid during November 8-15 as stainless steel producers continued to cut production.
India. The Indian ferroalloys market was inactive last week due to holidays and lower demand in the domestic and foreign markets, SteelMint reports. In particular, prices for silicomanganese fell in the country – one of the reasons is the lack of demand from steel mills, as they have sufficient stocks of this product in their warehouses.
Prices for ferromanganese (HC70%) in India also declined due to a drop in demand for specialty steels. Offers in Raipur and Durgapur on November 17 amounted to INR 63.2-63.5 thousand/t exw ($758.2-761.8), down INR 475 from the previous week.
Prices for Indian ferrochrome (HC 60%, Si:4%) at the end of last week fell by 900 rupees/t compared to the previous week to 104.8 thousand tons exw-Jajpur ($1257.3). The ferrochrome market slowed down as the holiday season approached.
As GMK Center reported earlier, in January-October 2023, Ukraine exported 334.01 kt of ferroalloys worth $288.96 million, up 10.5% and 44% year-on-year, respectively.
---
---