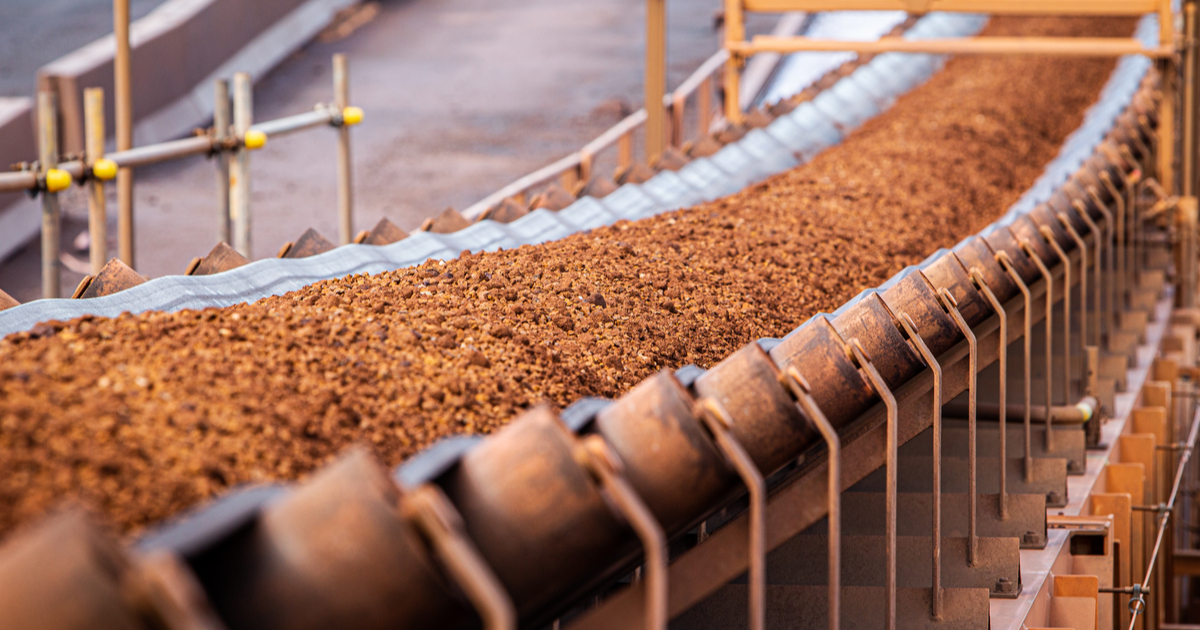 Iron ore
The project is expected to be implemented in two phases
Eurasian Resources Group (ERG) together with Baowu Resources, a subsidiary of the Chinese Baowu Steel Group, plan to jointly develop the production of hot briquetted iron (HBI) in Rudny, Kostanay region, Kazakhstan. The project is expected to be implemented in two phases. S&P Global reports about it citing an ERG spokesperson.
The Sokolov-Sarbai Mining and Processing Production Association (SSGPO), which is part of the ERG, is located in Rudny. This is the largest producer of iron ore in Kazakhstan. The complex of its production divisions is capable of extracting up to 40 million tons of iron ore per year, from which up to 8 million tons/year of commercial concentrate and 7 million tons/year of pellets are produced.
Until 2022, ERG sold 7-8 million tons of concentrate and pellets per year to the Russian Magnitogorsk Steel Plant (MSP). The long-term supply contract between the companies provided for the selection of half of SSGPO's maximum production volume. However, at the beginning of last year, Eurasian Resources Group was forced to terminate the agreement due to EU sanctions against the majority shareholder of MSP, related to the Russian invasion of Ukraine.
This led to a 40% drop in Kazakhstan's iron ore exports, with exports to China only slightly offsetting the decline. In 2022, the country exported 8.48 million tons of iron ore pellets and concentrates, which is 5.6 million tons less than in 2021. ERG was unable to find new markets for the entire volume previously sold by MSP and was forced to cut production.
The HBI production project aims to restore iron ore production in Rudny to the level it was before the full-scale invasion of Ukraine by the Russian Federation. It is planned to be implemented in two phases. At the first stage, it is expected to achieve production of 2 million tons of HBI per year, and it is planned to be completed in 2026. The second stage, which will potentially be completed in 2028, will add another 2 million tons of hot briquetted iron per year.
The construction of the first HBI furnace is estimated at $1 billion, part of this investment is needed to improve the quality of raw materials. ERG is currently exploring various financing options, including a contract with Baowu. The latter is interested in this product, which will help the group decarbonize its own metallurgical operations.
Eurasian Resources Group (ERG) is an international group of companies in the field of mining and processing of mineral resources, the main part of assets is located in Kazakhstan.
As GMK Center reported earlier, in January the government of Kazakhstan announced that will support development domestic steel industry. In particular, in the coming years, the country's authorities plan to implement measures to expand the country's mineral and raw material base and introduce a single online platform for mining companies, as well as increase processing capacity. New projects are planned to be exempt from taxes to encourage investment.
In addition, in 2023 the country planned start construction of three steel enterprises. Investments in plants that will produce galvanized steel and pipes will amount to $478 million.
---
---