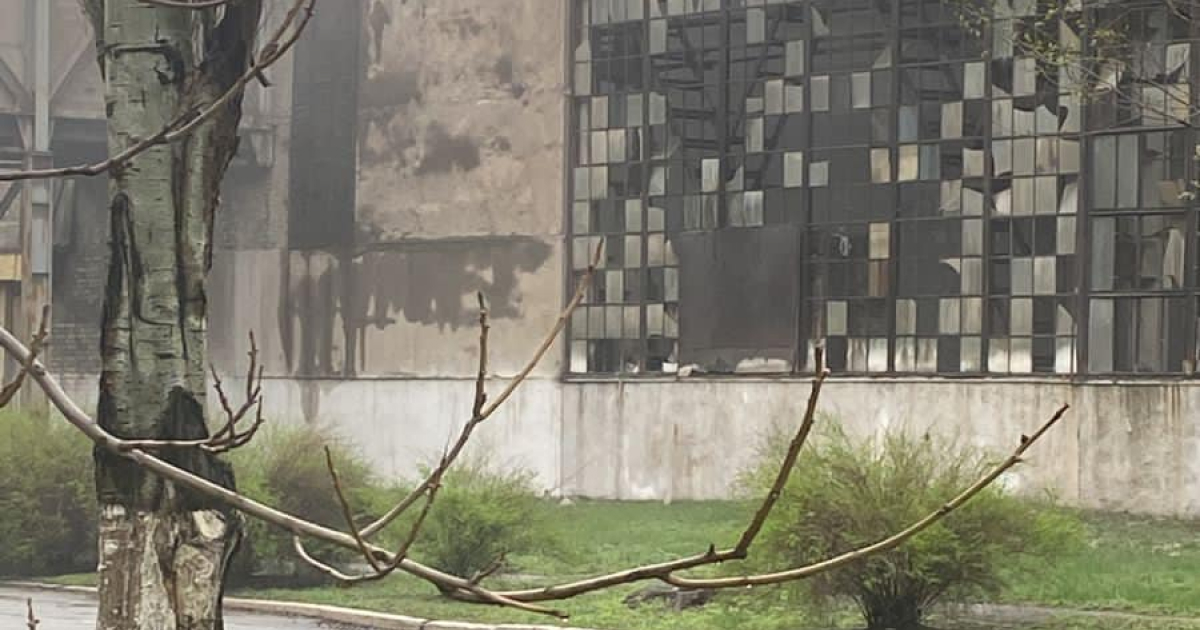 (с) facebook.com/maxim.viktorovich.efimov
The rocket destroyed one of the enterprise's workshops
On April 14, the Energomashspetsstal (EMSS) in the city of Kramatorsk, Donetsk region, was subjected to rocket fire from Russian troops. It was announced by the ex-director of the EMSS, people's deputy of the Verkhovna Rada (deputy group "Dovira") Maxim Efimov.
According to the ex-director of EMSS, the missile hit one of the plant's workshops, which is technically important to fulfill orders.
"The number of victims, and destruction are being specified. There are no soldiers there. They are destroying the industry of Ukraine", Maxim Efimov said.
It should be noted that the day earlier, the deputy published a message about the workload of EMSS's workshops.
"Today EMSS workshops are loaded with products. During these difficult times, the plant's employees work around the clock. The manufacture of products, and components for Ukrhydroenerg stations", the ex-director of the enterprise said a day earlier.
PJSC Energomashspetstal (Kramatorsk, Donetsk region) is the largest Ukrainian manufacturer of special cast, and forged products of piece-work and full-scale production for metallurgy, shipbuilding, power industry (wind-, steam-, hydro-, nuclear) and general engineering. Products with EMSS's trade mark are well-known in more than 50 countries of the world.
As GMK Center reported earlier, in 2021 EMSS reduced crude steel production by 30.6% y-o-y to 43 thousand tons. At the beginning of the year, the company expected a reduction in crude steel production by 8.5% y-o-y to 57.6 thousand tons, but results have missed expectations.
As a reminder, on April 5, the Phenolic plant in Toretsk, Donetsk region, was subjected to massive shelling of the Russian troops. Before that, as the result of the shelling the infrastructure of the Kremenchug oil refinery was destroyed, and many enterprises were damaged. The Russian army purposefully destroys the Ukrianes industry.
---
---