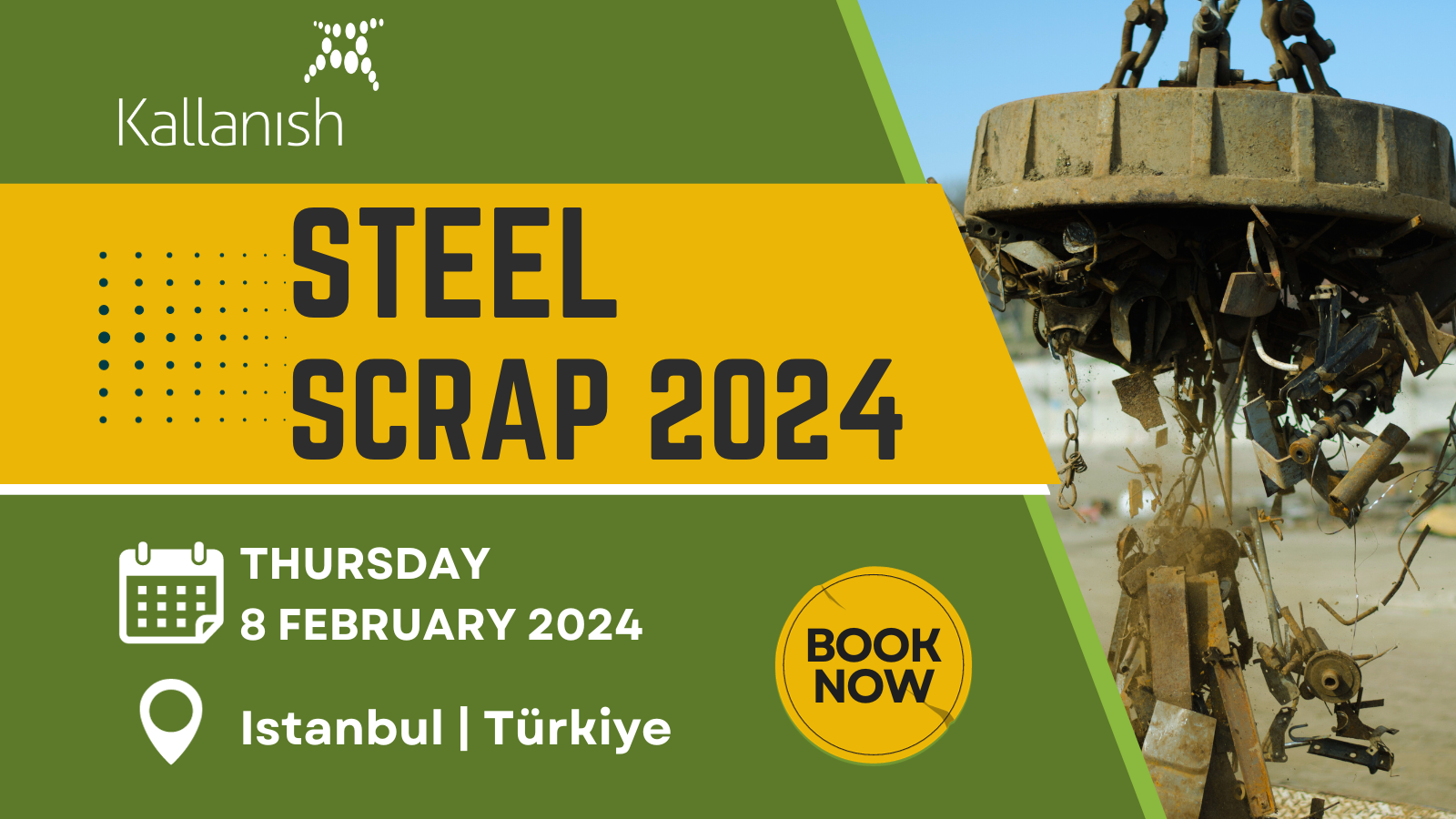 The program includes 4 sessions
On February 8, 2024, Kallanish Steel Scrap 2024 will be held in Istanbul, Turkiye, to focus on global trends in the scrap, green steel, direct reduced iron (DRI) and hot briquetted iron (HBI) markets.
In recent years, the ferrous scrap markets have been severely disrupted by the COVID-19 pandemic, trade restrictions and the war in Ukraine. In addition, the massive shift to electric arc furnaces, the development of steelmaking in India, and the increased use of scrap to rapidly reduce carbon emissions are tightening the market and keeping prices high.
The conference will provide an opportunity for steel market participants from across the supply chain to discuss in detail the key issues regarding:
likely increased competition for high-grade scrap due to rising electricity prices;
the likelihood that more countries will resort to restricting scrap exports to maintain their competitive advantage;
the development of world trade in scrap metal in 2024;
ensuring sufficient availability of high-quality raw materials in DRI-EAF steel supply chains.
The program includes 4 sessions, namely:
Global steel market megatrends – where will this decade take us?;
What's driving the global scrap market? A look into trade, policy, technology & energy;
New trends in global scrap;
Where are scrap prices heading in 2024?
You can register for the event by link.
GMK Center is a media partner of the conference.
Registration fees – €700 until December 6, €800 – until January 10, 2024, €900 – since January 11.
---
---