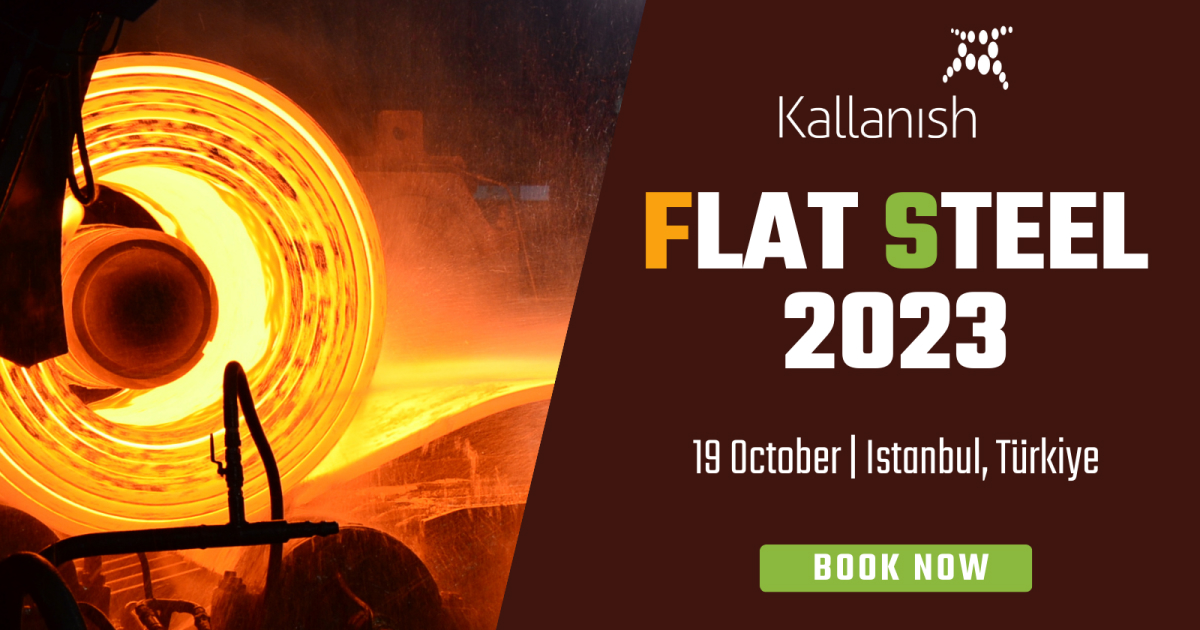 The conference is dedicated to solving the problems of the flat rolled market and the prospects for demand and prices in 2024
On October 19, 2023, the Kallanish Flat Steel 2023 conference will be held in Istanbul, Turkiye, dedicated to solving flat steel market challenges and demand and price prospects in 2024.
The global flat market has failed to recover from the COVID-19 pandemic amid the Russian-Ukrainian war and low investment in manufacturing. However, the reconstruction of Turkish cities after the devastating earthquakes in February and the reconstruction of Ukraine will require significant tonnage of steel.
In the future, the flat industry will become green, in particular due to the EU's policy to accelerate decarbonization and the implementation of СBAM. This could block the European market for companies with significant carbon emissions.
Conference program:
Global Overview: Regional coil markets supply, demand and price trends
Raw materials: Pricing developments and impact on flat steel market
End-user demand: Impact of rising costs, inflation, and supply chain risks
Overcapacity: Analysis of the longer-term global market trends
Green transition: Challenges of sustainable steel industry decarbonisation
Energy costs: Impact of soaring energy costs on production
China question: when will post-zero-Covid demand rebound materialise?
Turkish earthquake reconstruction: will global suppliers tap into the demand?
US slowdown: What will happen to new US flat steel capacity amid potential recession?
European policy: How will CBAM account for EU mills' export competitiveness?
GMK Center is the media partner of the conference.
You can register for the event by link.
---
---