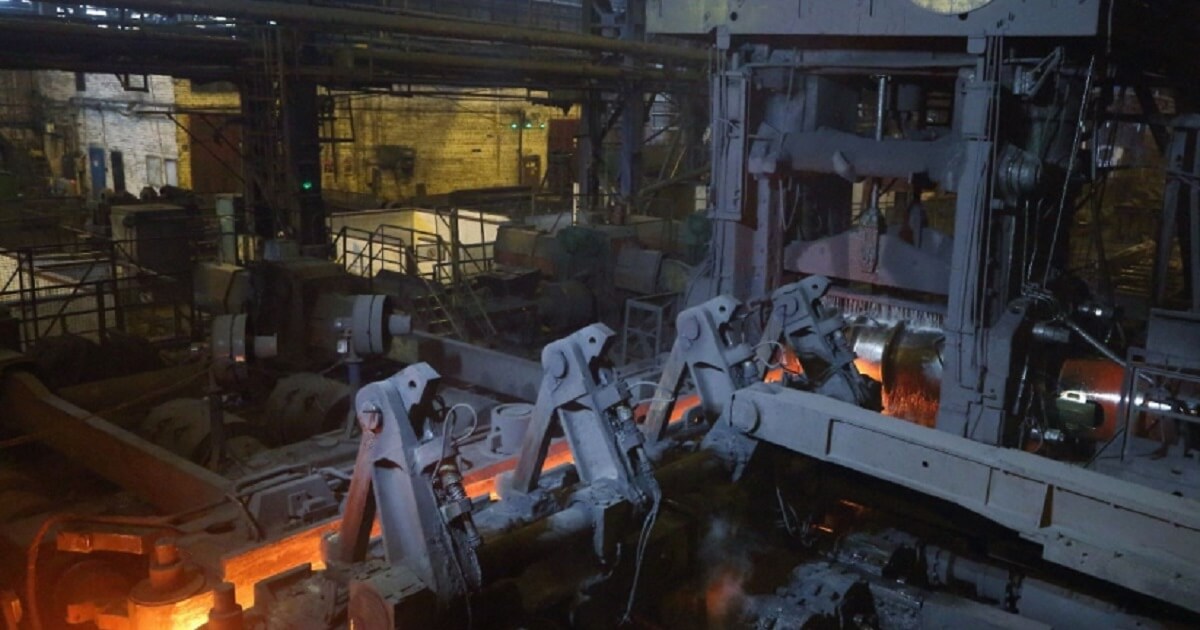 The decommissioning of the Blooming-1 will help reduce pollutant emissions into the atmosphere by 500 tons
ArcelorMittal Kryvyi Rih PJSC (AMKR) has shut down the first section of its blooming shop, according to the Company's media office.
"At present, the first section of the blooming shop has already been disconnected from power supply sources, except for standby lighting and emergency systems. Earlier, measures were developed to maintain the necessary equipment, all emergency and drainage systems of the facility in working condition," the message reads.
The closure of Blooming-1 was preceded by the reconstruction of the light-section mill No. 250-4 and the construction of new continuous casting machines (CCMs). This made it possible to optimize the steelmaking process, make it faster and more environmentally friendly.
Earlier, AMKR produced rolled rebar only from rolled billets made by casting in ingots and rolling in blooming. As a result of the reconstruction of light-section mill No. 250-4, the Company will be able to make rebar of 150×150 mm steel billets produced in the continuous steel casting shop.
Following the decommissioning of Blooming-1, AMKR overall production will not change due to the redistribution of the steel flow to the continuous casting machine and the second section of the blooming shop.
Blooming-1 started operating in 1958. A few years later, the Company commissioned Blooming-2. By the time of the decommissioning of the first section, the shop had produced in total over 183 million tons of finished products. The first section of the shop made rolling of square steel billets of various sections (300×300 mm, 150×150 mm, 130×130 mm, 125×125 mm, 80×80 mm), as well as 32×126 mm bandage strip.
The shutdown of Blooming-1 will also have an environmental effect. A total of forty sources of air pollutant emissions will be decommissioned, in particular thirty soaking pits. This will cut emissions by about 500 tons per annum.
As part of the Sustainable Development Strategy, AMKR gradually decommissions the outdated technologies, upgrades production facilities and implements environment-friendly projects.
As GMK Center reported earlier, ArcelorMittal Kryvyi Rih has decommissioned the twin-hearth furnace No. 6 in March 2020. This meant the closure of the open-hearth furnace shop of the Company.
---
---